Hugh Williams
Forestry Sales Agent
Middle Wood
Maeshafn, Denbighshire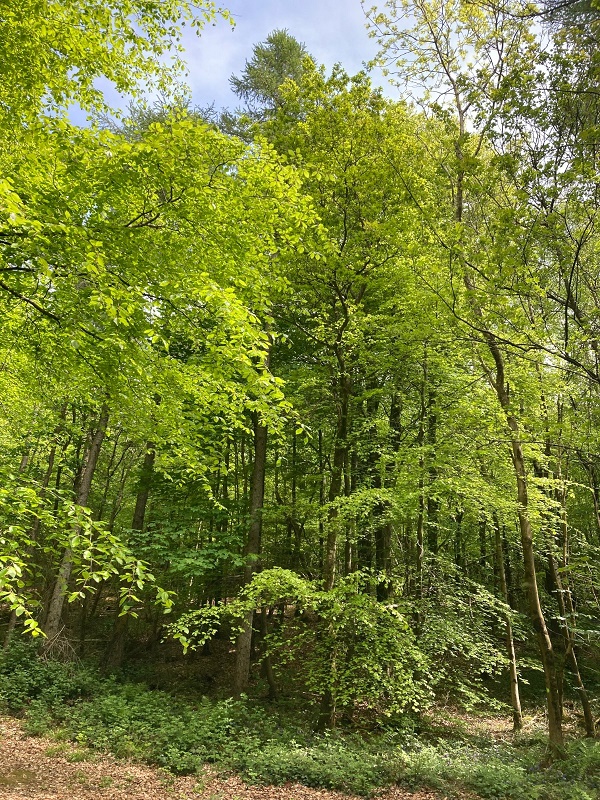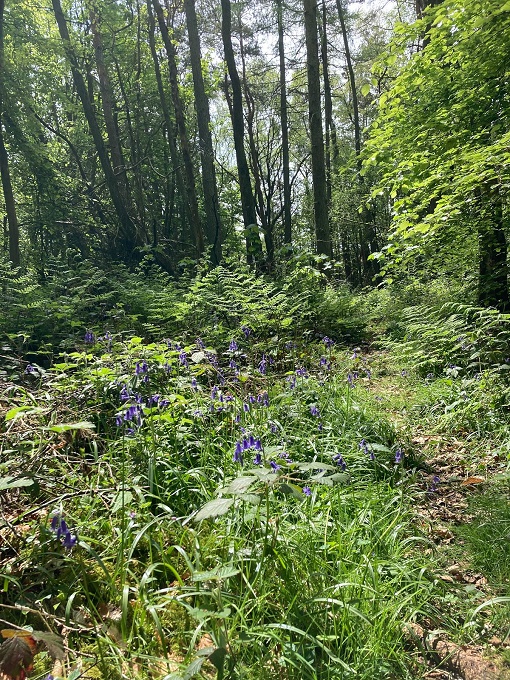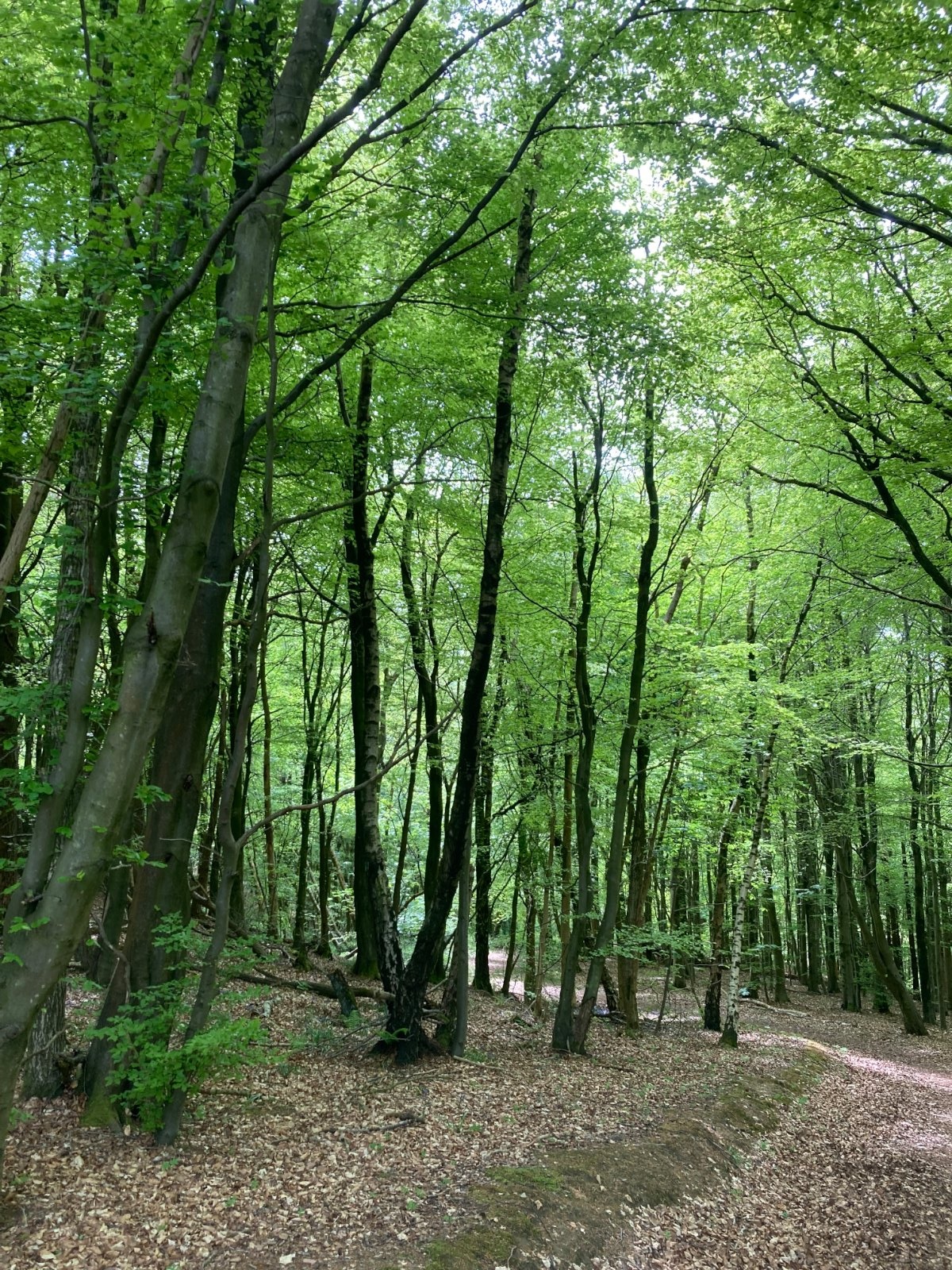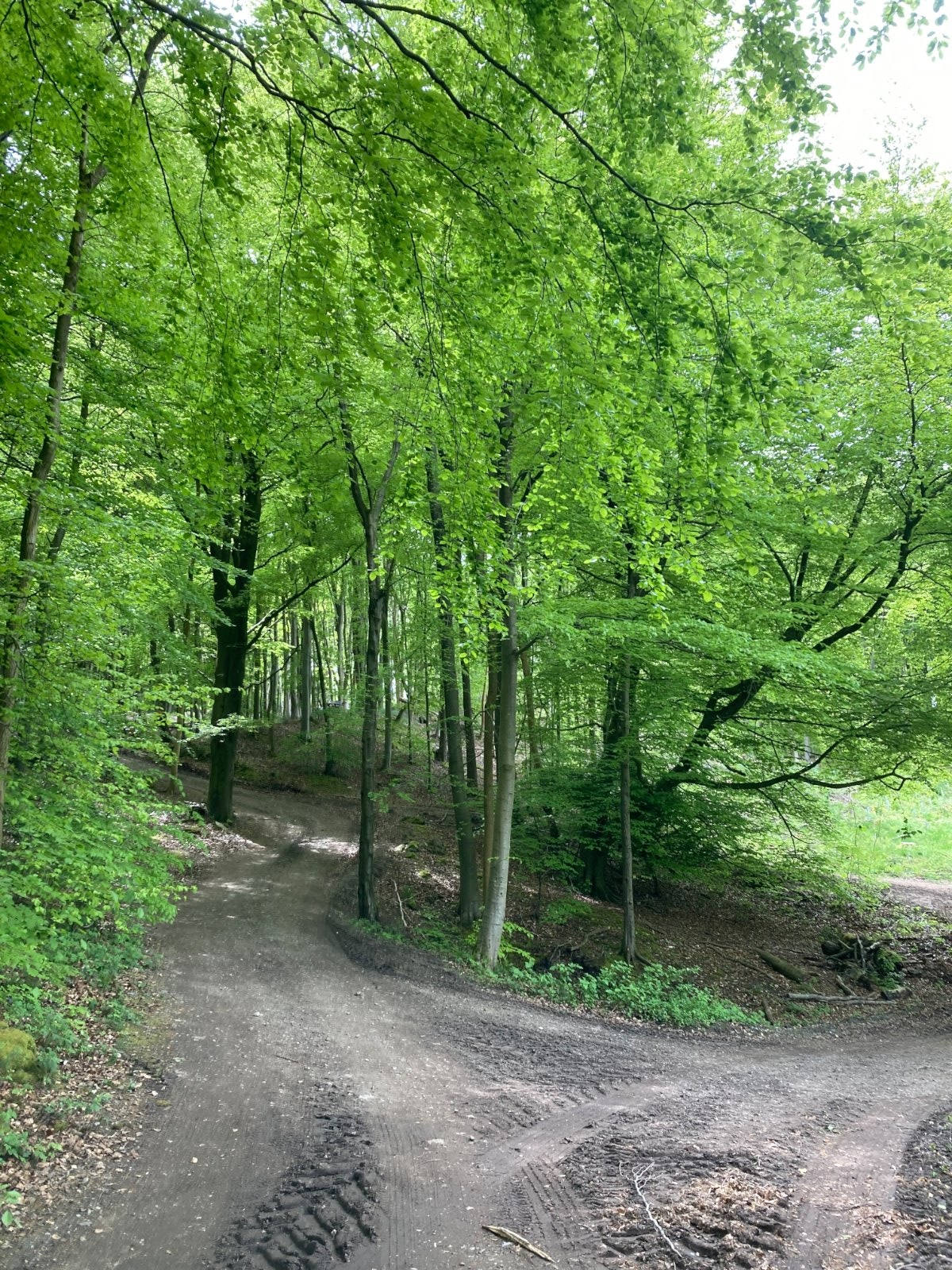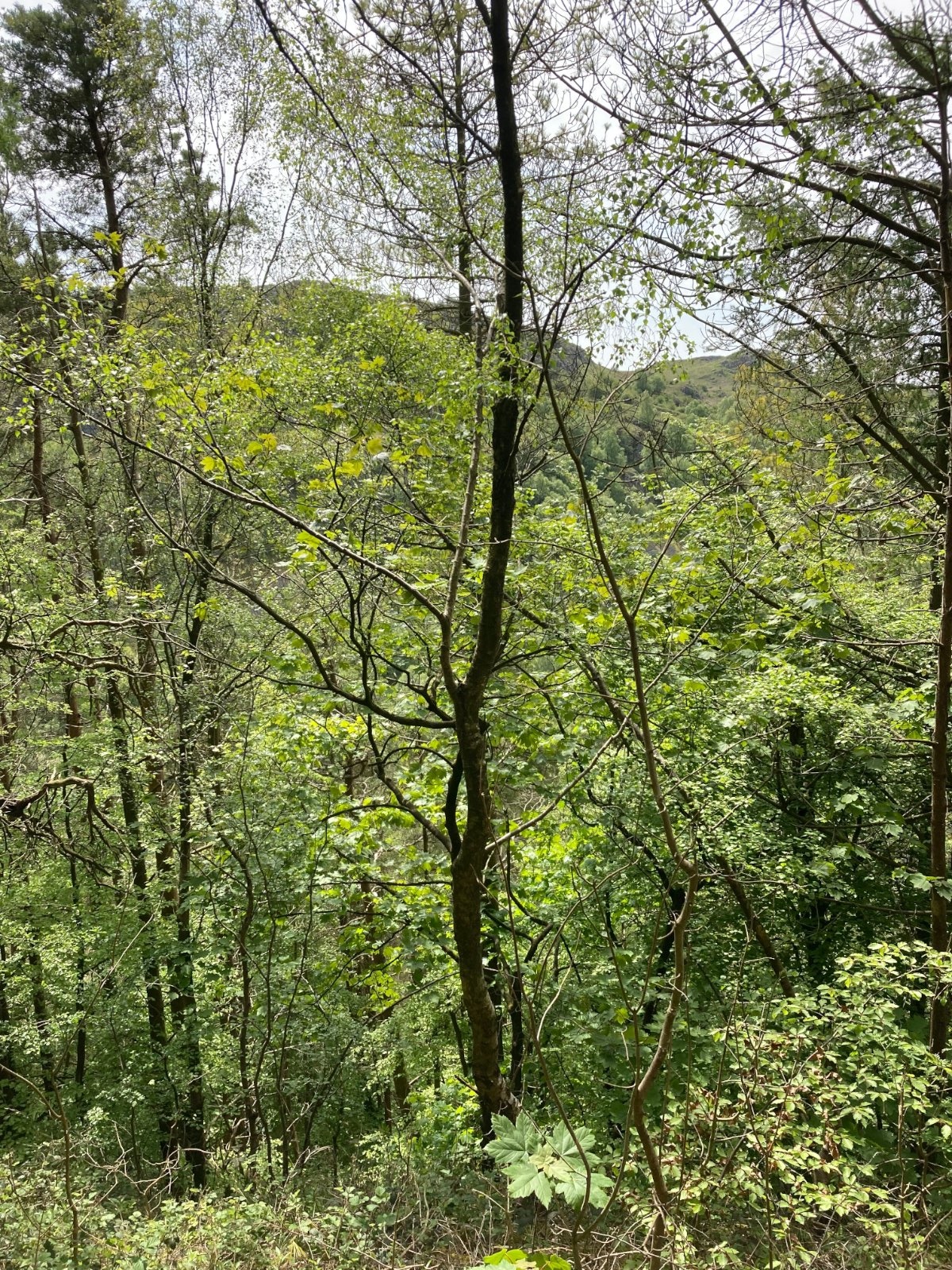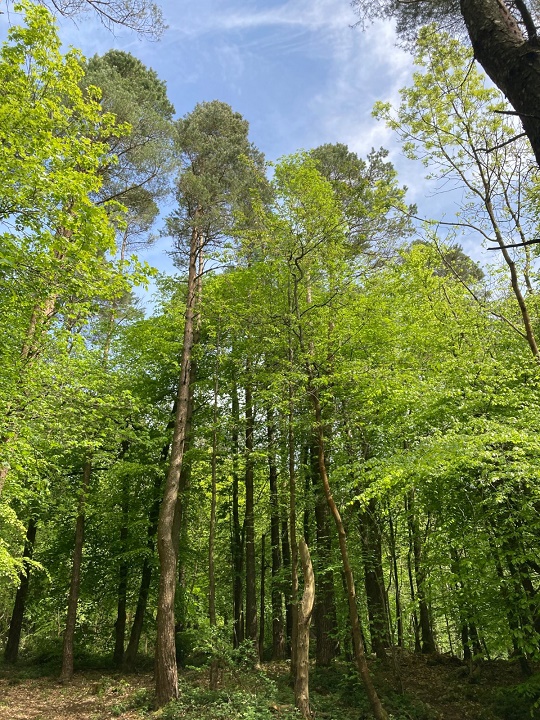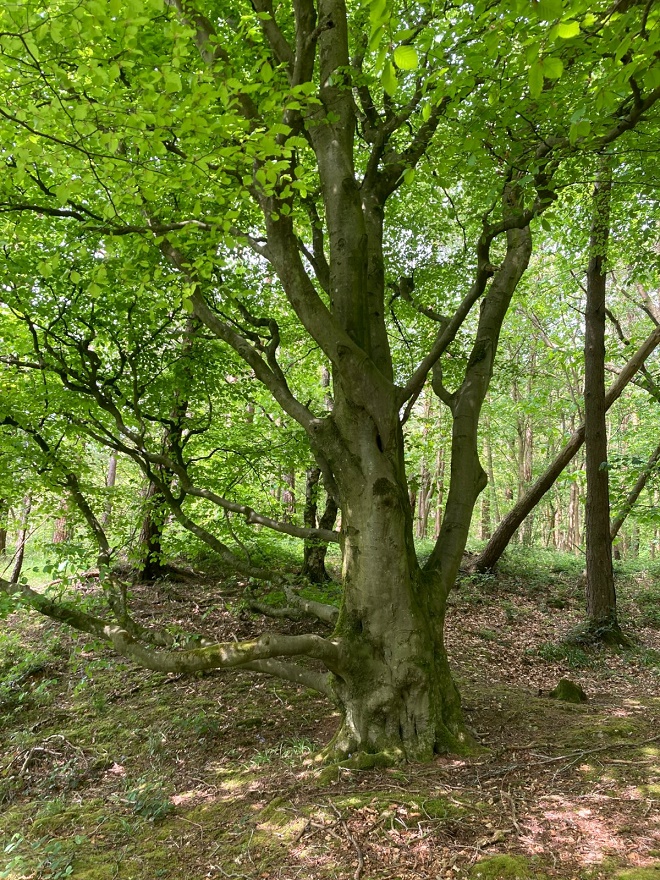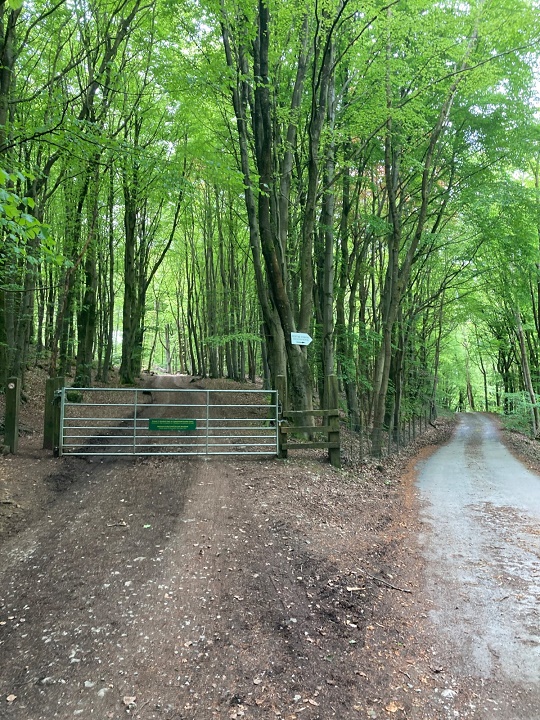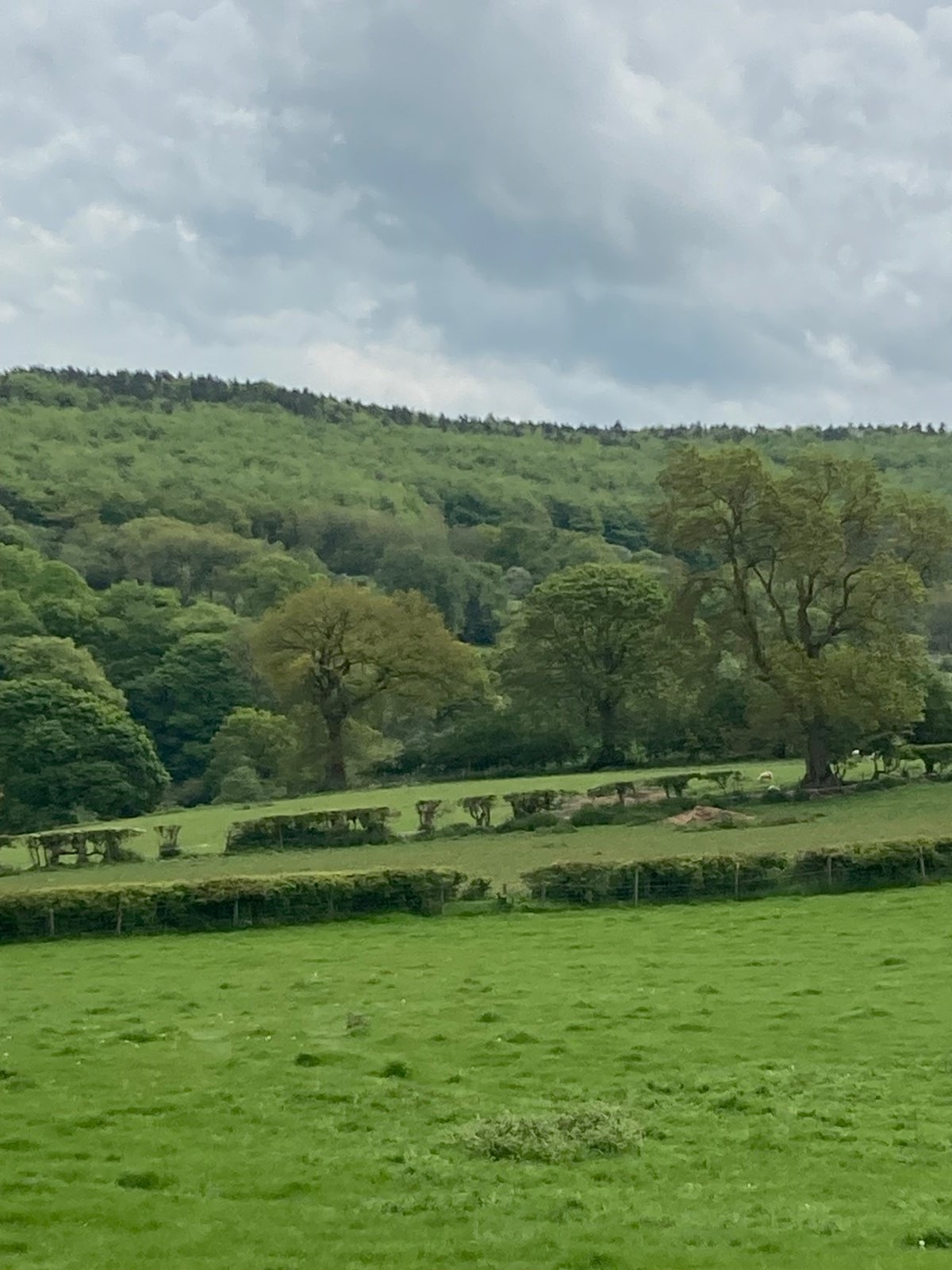 Hugh Williams
Forestry Sales Agent
Description
Middle Wood comprises 10.79acres (4.36 hectares) of mixed woodland, predominantly of medium sized beech on the flatter (northern) end of the wood and increasingly mixed woodland and coniferous species (Scots pine, larch and some Douglas fir) proceeding down the slope. Other broadleaved species include oak, ash, sycamore, silver birch, hazel, holly and the occasional wild cherry. There was no evidence of deer on site, and this results in the natural regeneration of young saplings.
The woodland is noted by Natural Resources Wales as part plantation on Ancient Woodland Site (PAWS) and part Ancient and Semi Natural Woodland (ASNW), the latter indicating continuous woodland since pre 1600. The range of ground flora, with numerous bluebells and ferns amongst the trees and brambles, are indicative of ASNW vegetation. Small areas within the woodland have been selectively thinned and/or felled, and this has resulted in attractive glades and a more diverse ground flora. The woodland includes an open canopy tent and occasional stacked and covered log piles. The canopy tent will be removed or left in situ depending on the purchaser's wishes.
The property (as per the map, points A-B-C-D-E) is located within a wider woodland, "Big Covert", which is split into a number of different ownerships. An initiative involving the Woodland Trust (as facilitator) and other woodland owners has resulted in a number of the properties within Big Wood being actively managed. This has included the sensitive thinning of trees to allow more room and light. The results are impressive. Woodland owners may derive great pleasure from, and with, this vibrant community of woodland owners.
Middle Wood lies within the Clwydian Range and Dee Valley AONB, and lies to the north of Bryn Alyn SSSI. Bryn Alyn can be glimpsed through the trees. Located throughout the wood are small limestone outcrops and rock faces, most notably on the slopes to the south. The wood is set in a quiet location, with surrounding views of Bryn Alyn, mixed farmland and scattered woods.
Map
Get directions
Middle Wood
Maeshafn, Denbighshire
Hugh Williams
Forestry Sales Agent
Thanks for your registration
We'll be in touch to arrange your valuation very soon.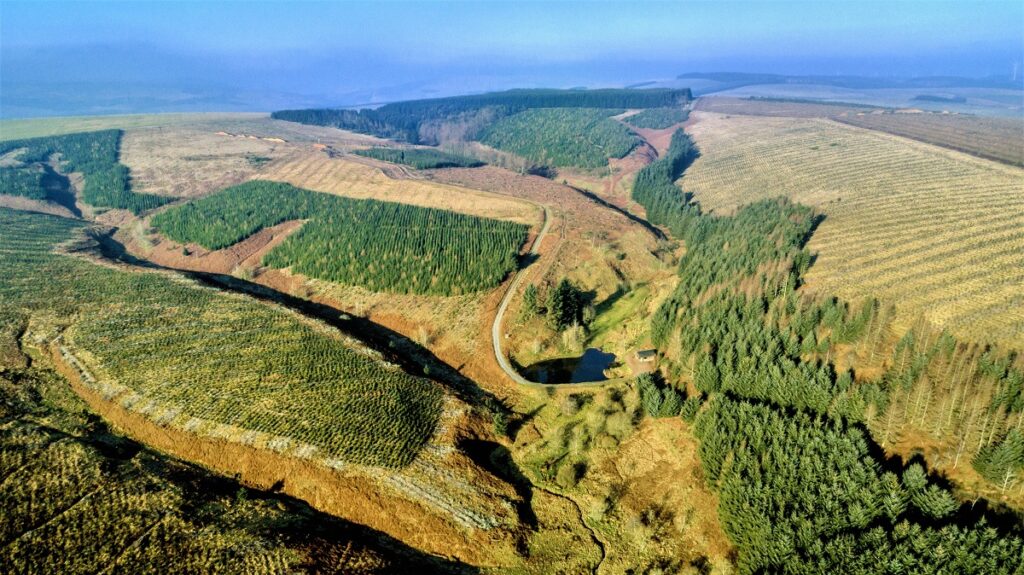 Interim Forest Market Review 2023
Commercial forestry transactions shrink, but values holding.

Read our Interim Forest Market Review 2023 which offers new insight into the changing dynamics of the commercial forestry market.
Click to view