Client Complaints Handling Procedure
The John Clegg & Co Terms of Business include reference to its Complaints Handling Procedure (CHP). This should be brought to the client's attention when the Terms of Business are being agreed.
A complaint can take many forms and in essence is any expression of dissatisfaction with a service or services provided by John Clegg & Co, irrespective of whether such complaint is made in writing, electronically, orally or otherwise.
John Clegg & Co will not seek to charge a client for the costs of investigating a complaint.
If a complaint is made, it must be referred immediately to the Chief Operating Officer, who will acknowledge receipt of said complaint within seven working days and, if relevant, seeking further detail or points of clarification.
The Chief Operating Officer will ask an independent member of John Clegg & Co (or another appropriately qualified employee from another business line) to undertake a comprehensive investigation of the complaint. The investigation will include (but not be limited to):

A review of John Clegg & Co's file on the matter;
Interviewing the fee earner(s) concerned; and
(Where appropriate depending upon the nature of the claim) interviewing other BNP Paribas Real Estate employees with expertise of the relevant field.
Where applicable, undertake a post mortem analysis to identify and remediate the root cause of the complaint.

Details of the complaint must be entered in the centralised complaints log maintained by the Chief Operating Officer. Compliance will request this information on a monthly basis which will be provided to Senior Management via the Executive Committee (ExCom). Where required, the ExCom will monitor the complaints and corrective actions.
Following the conclusion of the investigation, the individual appointed to undertake the investigation will report his/her conclusions and recommended response to the Chief Operating Officer. All reasonable endeavours will be used to ensure that a response to the complaint is provided within 28 days of receipt of the complaint (or subsequent clarifications if requested), however please be aware that the response may take longer if the complaint or the file is a complex one. We will keep the complainant updated with anticipated response times should it become apparent that we will exceed the 28-day period.
If we do not receive an indication of dissatisfaction within 4 weeks of our reply, then the complaint may be treated as settled. (Our reply must inform the complainant of this policy.)
If we can resolve the complaint to the satisfaction of the complainant, then that will conclude the complaint. If, however, that is not possible, then we should explain to the complainant that our CHP has been exhausted and refer them to the second stage.
A letter should be sent along the following lines:
"I am sorry that we have been unable to resolve this matter. Regrettably, having exhausted our Complaints Handling Procedure in relation to our internal consideration of your complaint, we have reached deadlock. This letter constitutes John Clegg & Co's final position.
I realise that you may wish to pursue your complaint further. The final stage of our Complaints Handling Procedure involves provision for you to take your case to an independent third party redress mechanism, should you so wish; either the Property Redress Scheme, or The Centre for Effective Dispute Resolution."
COMPLAINTS HANDLING PROCEDURE (CHP)
STAGE ONE
We have appointed (enter name, contact details) to deal with your complaint. If you have a question or would like to discuss the matter, please do not hesitate to contact him.
If you have initially made your complaint verbally, whether face-to-face or by telephone, please also make it in writing, addressed to (name). This is to ensure that we understand fully the exact nature of the complaint and that we have a written record of same.
The first stage of our Complaints Handling Procedure will involve full consideration of your complaint by (name and job title). We will try to resolve the complaint to your satisfaction. If you are happy with the outcome of (name)'s investigation into your complaint, the matter will be closed.
We will consider your complaint as quickly as possible and will use all reasonable endeavours to provide you with a full response within 28 days. If that is not possible, we will provide you with an update on what is happening with your complaint.
STAGE TWO
If we are unable to agree on how to resolve your complaint then you will have the opportunity to take the matter to the final stage of our Complaints Handling Procedure by contacting either:
Property Redress Scheme
Premier House, 1st Floor
Elstree Way, Borehamwood
Hertfordshire
WD6 1JH
Telephone: 0333 321 9418 e-mail: info@theprs.co.uk
Website: www.theprs.co.uk
The Centre for Effective Dispute Resolution (CEDR)
70 Fleet Street
London
EC4Y 1EU
Telephone: 020 7535 6000
e-mail: info.cedr.com
Website: www.cedr.com/
Thanks for your registration
We'll be in touch to arrange your valuation very soon.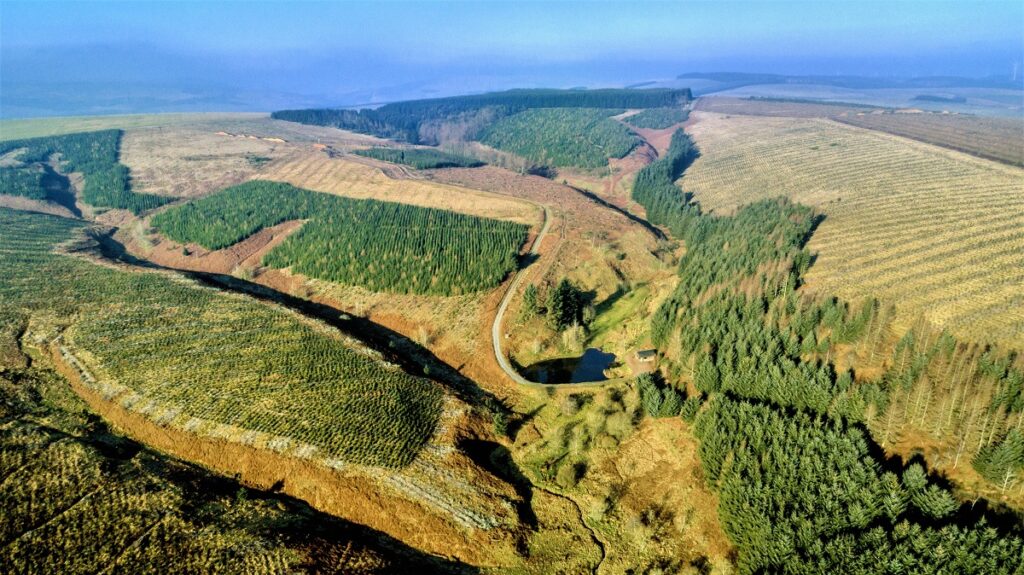 Interim Forest Market Review 2023
Commercial forestry transactions shrink, but values holding.

Read our Interim Forest Market Review 2023 which offers new insight into the changing dynamics of the commercial forestry market.
Click to view