Hugh Williams
Forestry Sales Agent
Folly Wood
Dursley, Gloucestershire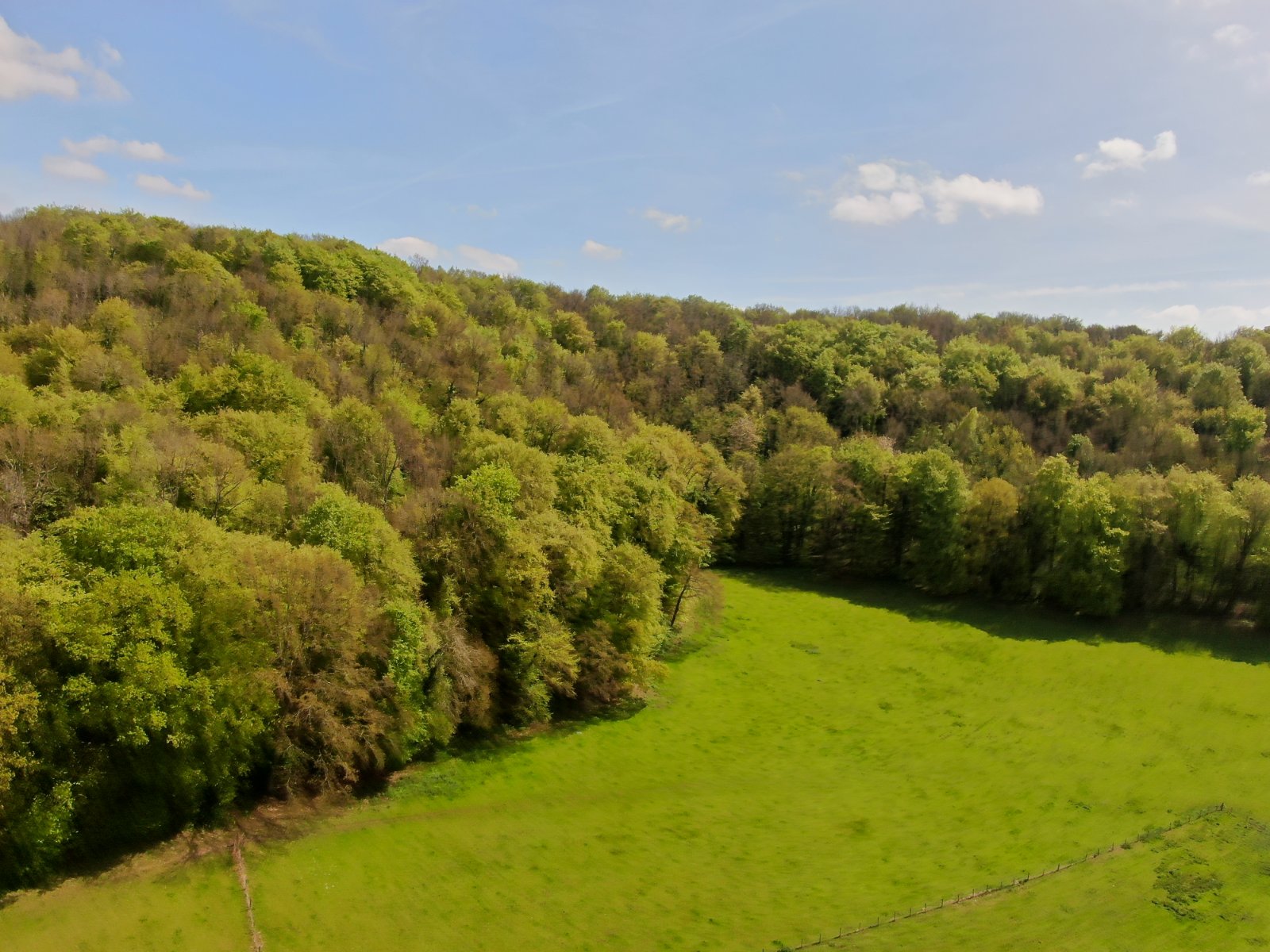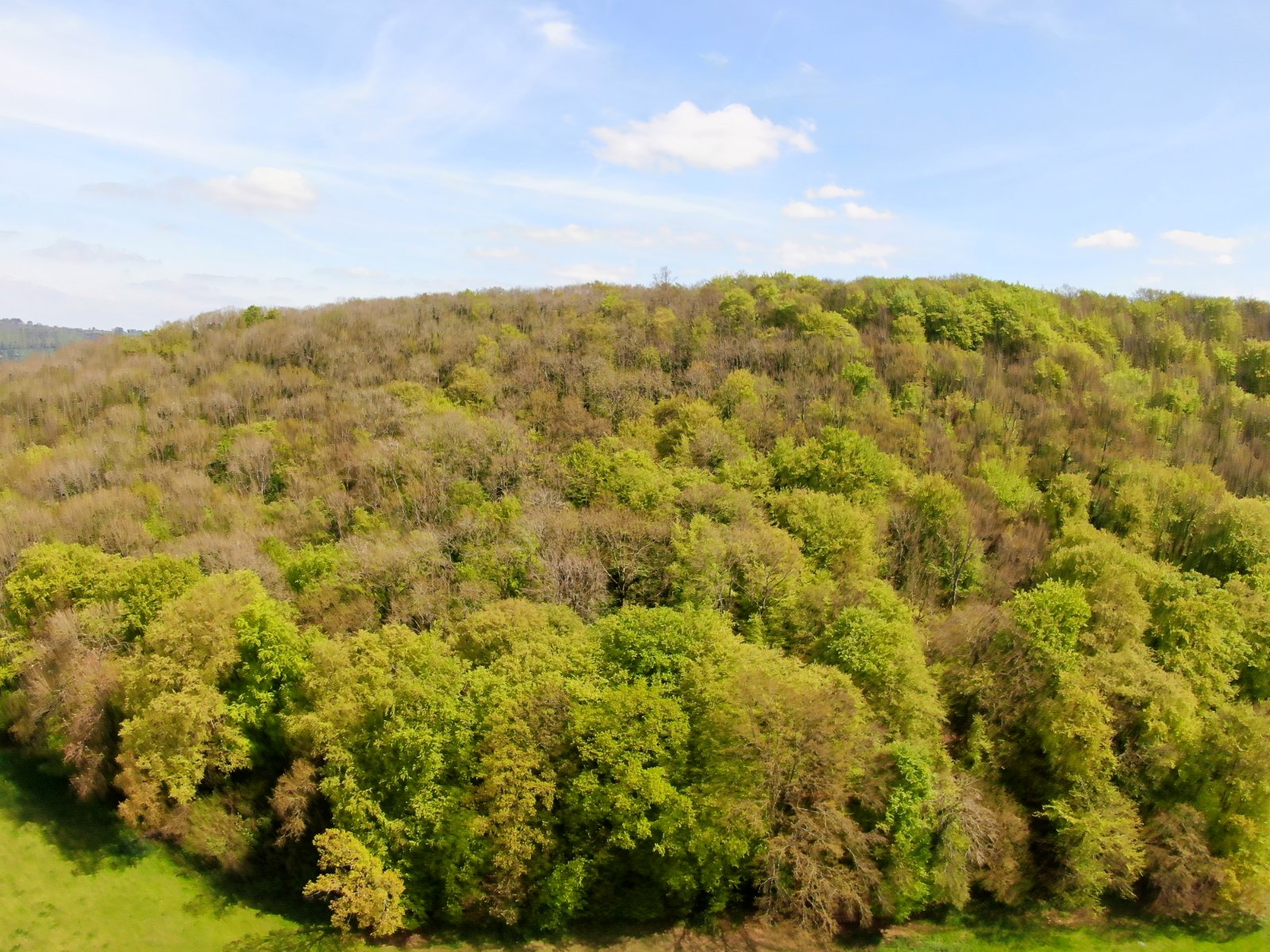 Hugh Williams
Forestry Sales Agent
Description
Folly Wood sits on the top of a valley side adjacent to the B4135 (Dursley to Kingscote road). It forms part of a wider woodland that flanks the hill and rises up to the B4135. Folly Wood descends down the north/north west side of the valley. The woodland comprises mixed broadleaved woodland, comprising beech, sycamore, ash and yew with an intermittent dogwood and hazel understory. Some of the beech are impressive mature specimens, with large boles and numerous branches.
The woodland has a diverse ground flora that is typical of an Ancient and Semi Natural (ASNW) woodland. Its designation as an ASNW means that woodland has been continuously at this location since pre 1600. The ground flora includes bluebells and wild garlic in the eastern sides of the wood adjacent to the footpaths and ferns in the darker and damper locations on the slopes. The woodland has some areas of hollows including an area around the area of a shallow (the banks are 1-2m tall) old limestone quarry, as well as the occasional "borrow pit" where stone could be used to augment the track.
The woodland is located within the Cotswold Area of Outstanding Natural Beauty (AONB), has a Tree Preservation Order (TPO, W1, woodland wide) and is a County Wildlife Site (CWT). The CWT is not a statutory designation, but does allude to the interesting ecology of the wood. These designations do not preclude management, but does mean that consultation, through the existing processes of Forestry Commission felling licences approval etc., will need to be followed.
The valley side location of the wood does limit the felling of trees. However, it would, with the appropriate licences and approvals in place, be possible to fell trees and extract them along the northern most boundary. This earth track is wide enough for 4*4's and small scale forestry equipment, although some areas would require minor enabling works to level/widen the path and a small number of trees would need to be removed. This track exists at the bottom of the Whiteway hill (what3words: flamenco.evolution.bypassed).
There are views to the north, through the property, down the wooded slope and across to Dursley. Folly Wood can be seen from the nearby Ganzell Lane, from where the nature of Folly Wood can be fully appreciated.
Map
Get directions
Folly Wood
Dursley, Gloucestershire
Hugh Williams
Forestry Sales Agent
Thanks for your registration
We'll be in touch to arrange your valuation very soon.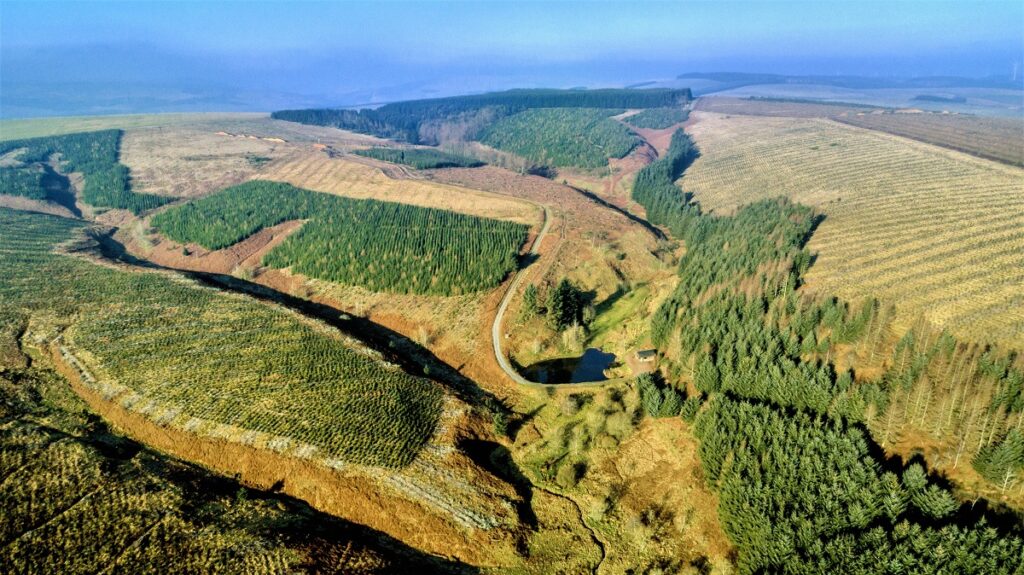 Interim Forest Market Review 2023
Commercial forestry transactions shrink, but values holding.

Read our Interim Forest Market Review 2023 which offers new insight into the changing dynamics of the commercial forestry market.
Click to view