Hugh Williams
Forestry Sales Agent
Blaen Waun
Near Lampeter, Ceredigion, Wales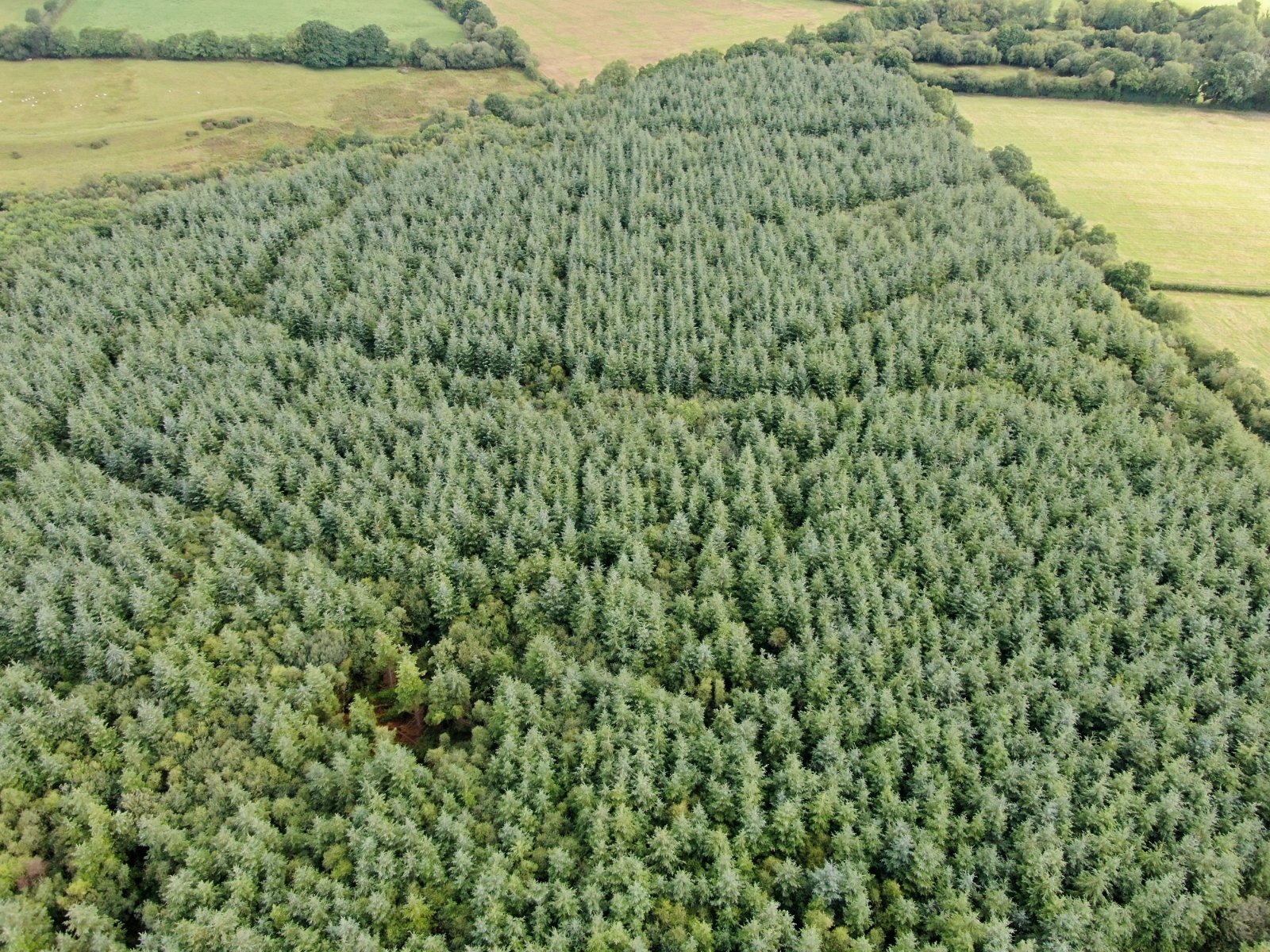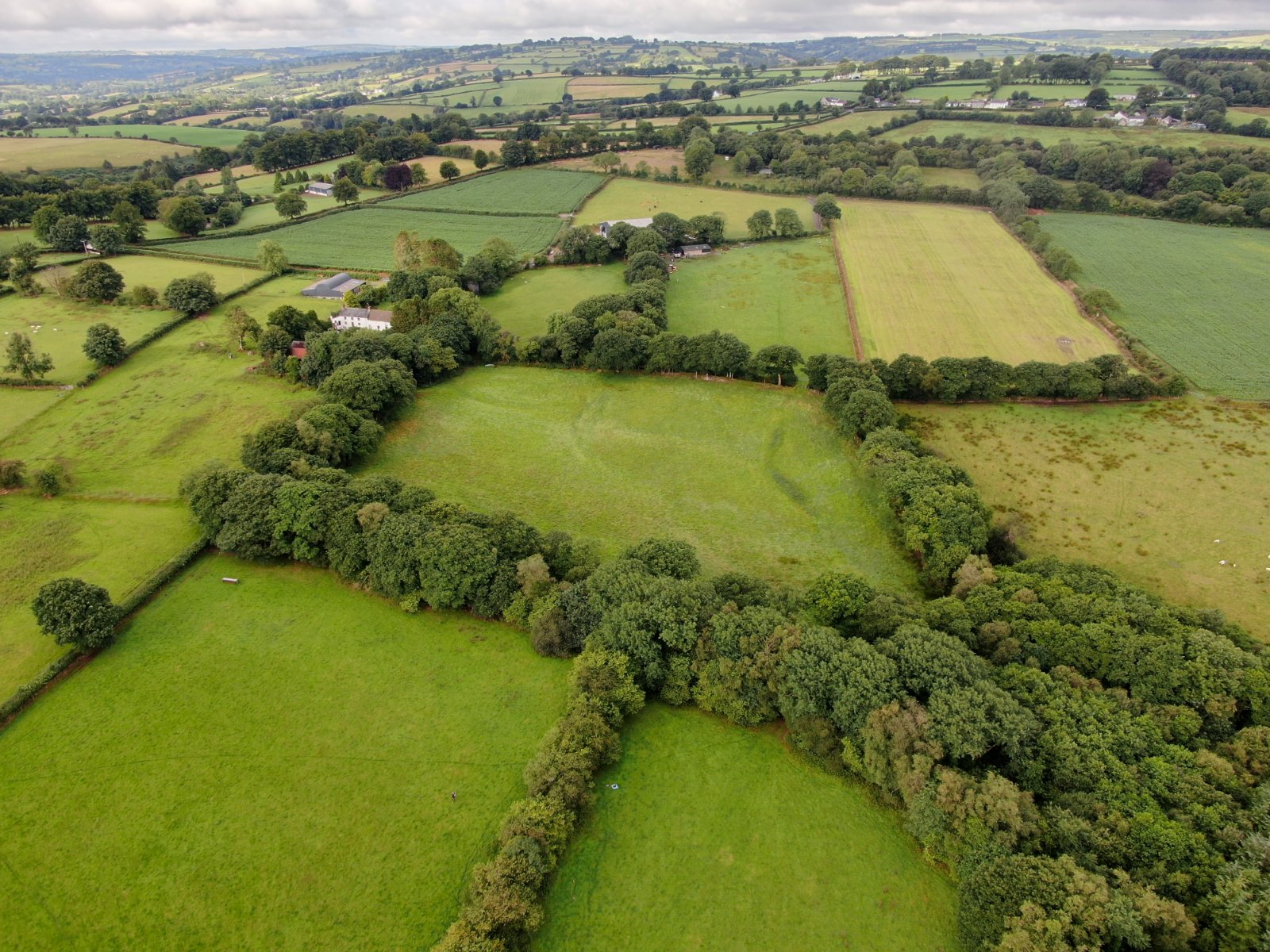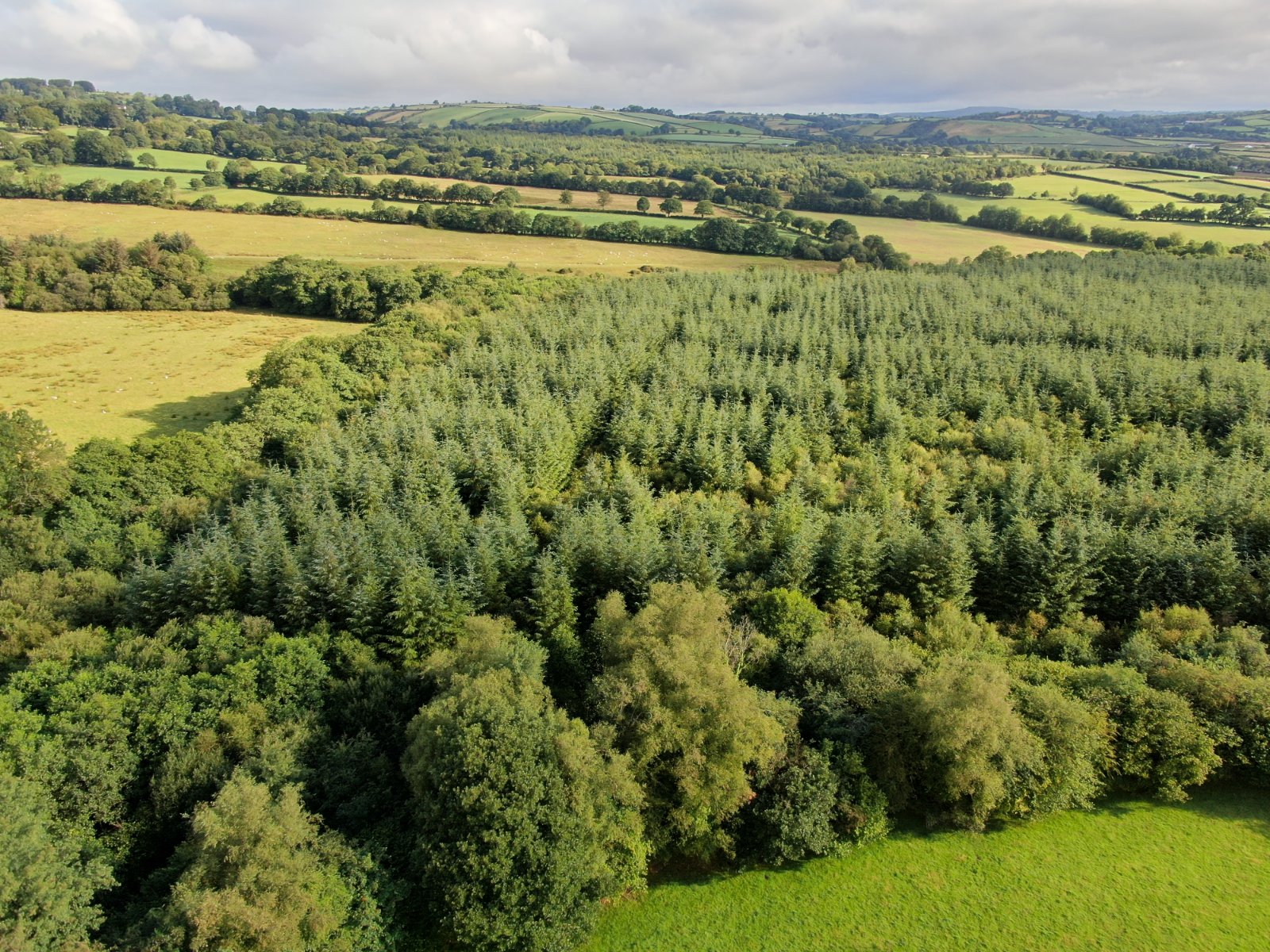 Hugh Williams
Forestry Sales Agent
A compact, productive and sheltered Sitka spruce woodland with an attractive broadleaved edge.
Description
The property comprises a Sitka spruce woodland, planted in 2005, with a broadleaved fringe. The conifers form the central core of the wood. The conifers were planted at c.1.5m between trees and c.2m between rows. The site is highly productive, and the conifers vary in girth from 15-30cm DBH and have a height in the region of 15m+.
Large tree stumps, now over-grown, indicate that a previous crop had been grown on this fertile site. The vestiges of past racks and rides are also visible.
The woodland has a valid NRW felling licence (FLA46/20-21) lasting to 20 July 2025. The licence covers the selective felling/thinning (unconditional) for the wood. The operations have not been undertaken at the time of sale. The woodland is ready for thinning in order to provide space and light within the wood for the remaining trees to grown on. The thinning would also provide an early source of income.
The broadleaved fringe includes oak, willow, alder, rowan and hazel, that lead to well defined woodland/field boundaries. The broadleaves help shelter the conifer woodland – although at c.170m, set on the gentlest of slopes and located in a broad valley this is not an exposed site – and blend the woodland into its surroundings. The woodland is well drained, with ditches taking water to the northern corner of the wood, where it gently flows to the north east as an attractive stream.
Access to the wood is through Blaenwaun Isaf Farm. There is a right of access for all purposes, at all times, with maintenance according to use. The track is largely stoned over earth, with tarmac at the entrance point from the public road. The access leads to the south west of the wood. Access into the wood is across a shallow ditch and fence line.
Map
Get directions
Blaen Waun
Near Lampeter, Ceredigion, Wales
Hugh Williams
Forestry Sales Agent
Thanks for your registration
We'll be in touch to arrange your valuation very soon.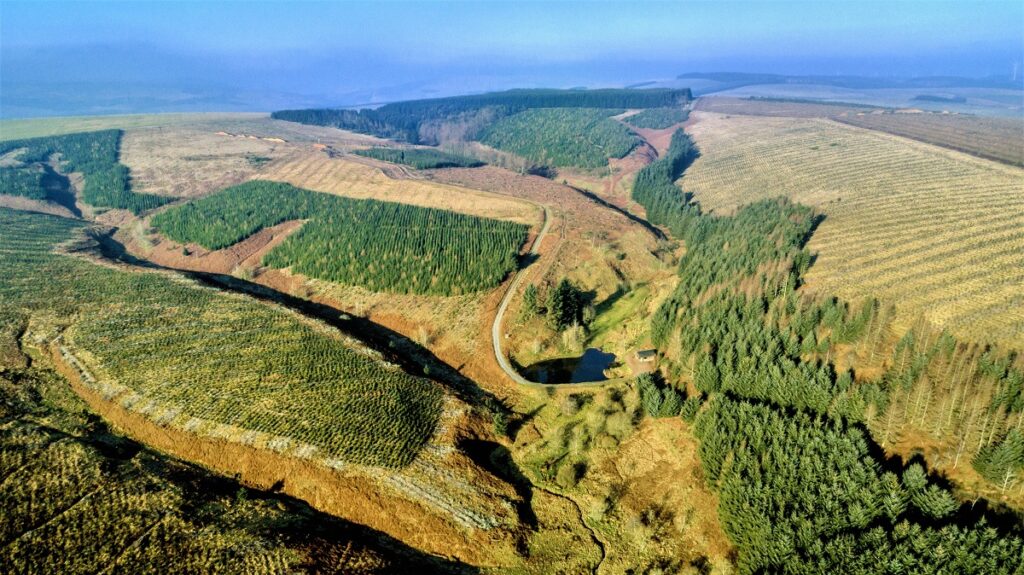 Interim Forest Market Review 2023
Commercial forestry transactions shrink, but values holding.

Read our Interim Forest Market Review 2023 which offers new insight into the changing dynamics of the commercial forestry market.
Click to view