News and Events
Strutt & Parker makes two strategic senior hires into its forestry division John Clegg & Co
Edward Daniels joins as Head of Forestry to manage the UK-wide John Clegg & Co team. A qualified chartered accountant and previously an investment director at Gresham House Plc, Edward has spent the last ten years investing in commercial forestry and renewable energy projects.In 2010, he joined FIM Services Limited, a small, privately owned alternative asset manager focused on commercial forestry and renewable energy. As a director, he supported the founders in the expansion, management and eventual sale of the company to Gresham House in May 2018.
From 1 January 2021, Simon Hart will also be joining the firm as Head of Forestry in Scotland and will be based in Edinburgh. Simon joins with over 30 years of experience in the Scottish forest industry having worked in forest management and particularly investment forestry with firms including Tilhill, Egger and RTS Forestry.
Edward Daniels, Head of Forestry UK at John Clegg & Co said: "I am really excited to be taking on the leadership of John Clegg & Co at this pivotal time for the forestry industry. With my considerable investment experience in commercial forestry, I am in an excellent position to take on the future challenges to forestry in the UK and evaluate how natural capital can benefit our clients now and in the future."
Simon Hart said: "These are exciting times to be in forestry. Suddenly it is not just about trees; carbon and the natural capital values associated with woodland are moving up the political agenda. Forestry has become mainstream and with the growing climate emergency, that trend is only going to accelerate over the decades to come. Opportunities abound for investors and land owners. John Clegg & Co holds a market leading position and I believe it's an excellent time to be joining the business to help develop the services we can offer to our extensive client base."
James Farrell, Head of Rural at Strutt & Parker, said: "These senior recruits show our strong commitment to forestry and represent our desire to grow the business across the UK. With these new appointments we aim to continue to deliver on the sales side but also increase our investment work, grow our asset management portfolio and make the most of the opportunities that flow from the growing interest in natural capital and woodland creation."
John Clegg & Co is the specialist forestry and woodland division of Strutt & Parker. Its expert forestry and woodland management team advise on everything from large-scale commercial conifer forests through to small-scale mixed amenity woodland blocks; providing professional guidance on planting and management of woodlands on estate, to improving timber quality, through to felling and the processing of timber ready for sale. John Clegg & Co's client base includes private individuals through to institutional or private funds with significant land holdings, rural estates, government agencies and a variety of companies.
On 25 November at 10:00 am, Tilhill and John Clegg & Co are hosting an online webinar to launch the UK Forest Market Report 2020: The Climate for Woodlands. Now in its 22nd year, the Forest Market Report 2020 will provide a snapshot of the UK commercial forestry and woodland investment market, including a review of the role of forestry in mitigating climate change and the environmental and political drivers involved in tree planting. This year's report looks at the impact on forestry investment as a result of lockdown in 2020, emerging new trends and the role woodland creation can really play in our net zero ambitions.The launch will include a special guest presentation from Ece Ozdemiroglu, founder of the Economics for the Environment Consultancy (EFTEC).
The report also carries the thoughts of Sir William Worsley, Forestry Commission Chair who will also be speaking at the launch event. Sir William boasts an impressive background as the Government's National Tree Champion and as an owner of a managed woodland himself, Sir William will be talking about the importance of woodland creation and inspiring current and potential woodland owners.
To register to attend UK Forest Market Report 2020, please click here
Thanks for your registration
We'll be in touch to arrange your valuation very soon.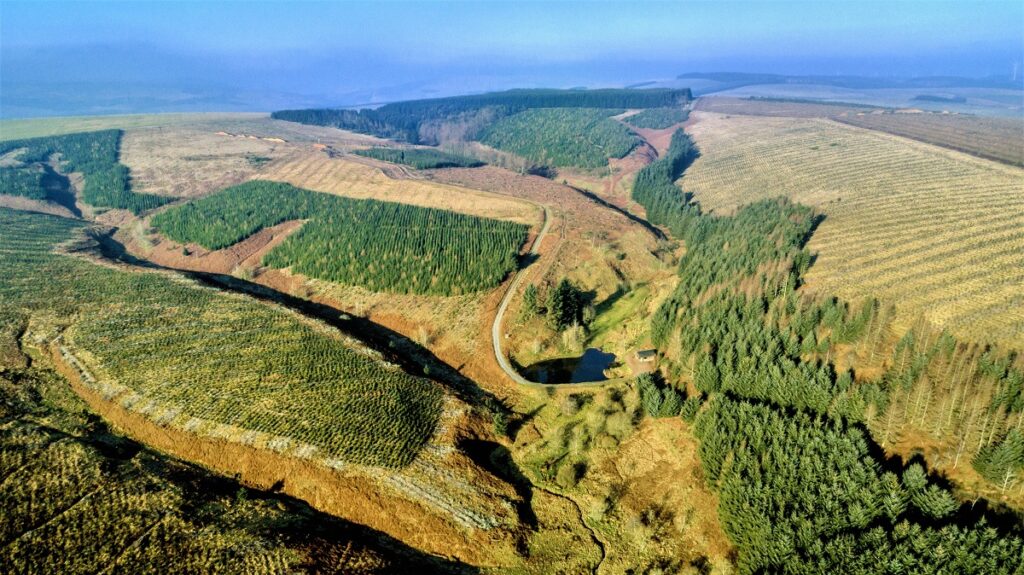 Interim Forest Market Review 2023
Commercial forestry transactions shrink, but values holding.

Read our Interim Forest Market Review 2023 which offers new insight into the changing dynamics of the commercial forestry market.
Click to view