News and Events
Strutt & Parker in natural capital account collaboration with eftec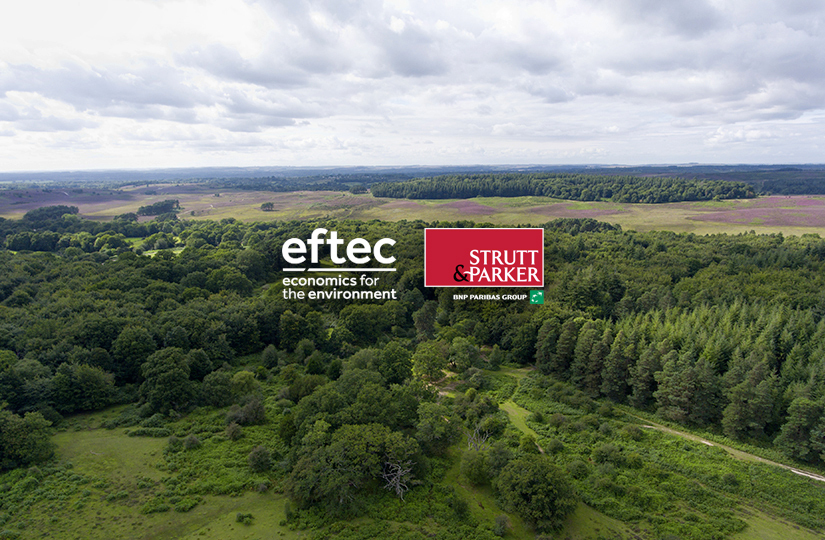 Strutt & Parker is delighted to announce a collaboration with leading environmental economists Economics for the Environment Consultancy (eftec) to help rural landowners enhance and unlock the potential of their natural capital assets.
Strutt & Parker worked with eftec last year to produce one of the first natural capital accounts of its kind for a large private estate in Yorkshire with multiple land uses. This was a significant piece of work which demonstrated how investment in natural capital and low carbon thinking can be compatible with a thriving business plan, and is now being used as a tool to aid decision making on the estate.
Natural capital accounting is a way of measuring, monitoring and valuing a farm or estate's natural capital assets, presenting the information in a similar way to a set of financial accounts.
The collaboration between Strutt & Parker and eftec will enable the production of similar accounts for farms and estates across Great Britain. This ties in with the government's flagship 25-Year Environment Plan which places a natural capital approach at the heart of future policy choices and decision making, and the Environmental Land Management Scheme (ELMS) which will require farmers to understand the public goods they provide.
James Farrell, Head of Rural at Strutt & Parker, says: "There is huge amount of interest in natural capital at present, linked to concerns about climate change and declines in biodiversity. The more that landowners understand about the quantity and quality of their natural capital assets, the better placed they will be to make decisions about how best to manage them. It will also help to identify where there might be potential to open up new income streams, through the provision of ecosystem services such as the generation of carbon credits.
"By working together, eftec and Strutt & Parker aim to provide clients with valuable insight into the economic, social and environmental costs and benefits associated with their natural capital assets. This can then be used to help make long-term strategic decisions about land management practices and future land use."
Duncan Royle, Senior Natural Capital Accountant of eftec, says: "Accounting is about organising information in useful formats that aid sound decision making, and natural capital accounts reveal the relationship between the state of natural capital assets, the benefits (both private and public goods) they provide and inform what needs to happen so such assets and their benefits are sustained."
Find out more by reading Measuring the value of the natural capital on a Yorkshire estate
About Strutt & Parker:
Strutt & Parker is one of the largest and most successful property consultancies in the UK with a network of 60 offices across the country, 10 of those in prime central London. Established in 1885, the business provides professional support on all matters relating to residential and rural land and property including investment, development and planning, estate agency and professional consultancy. With a dedicated, forward thinking team offering expert knowledge and sound, professional advice, we can ensure that businesses, farmers, landowners, house-buyers and international investors can make their assets perform to their best ability.
In 2017 Strutt & Parker was acquired by BNP Paribas Real Estate, one of the leading international real estate providers, which offers its clients a comprehensive range of services that span the entire real estate lifecycle: property development, transaction, consulting, valuation, property management and investment management. With 5,400 employees, BNP Paribas Real Estate supports owners, leaseholders, investors and communities in their projects thanks to its local expertise across 36 countries (15 through its facilities and 21 through its Alliance network) in Europe, the Middle-East and Asia. BNP Paribas Real Estate, as part of the BNP Paribas Group, generated € 1.01bn revenues in 2019.
About eftec
Established in 1992, Economics for the Environment Consultancy (eftec) is a market-leading independent consultancy. The team is made up of economists who conduct sound economic analysis, measuring what is conventionally not measured. Their aim is to provide comprehensive, high quality and clear evidence to support decision making.
The firm's clients include The Duchy of Cornwall, The Crown Estate, Waitrose, water, energy and transport companies, Forestry England, Defra, the Natural Capital Committee and the European Commission. eftec is currently involved in producing the first British Standard on natural capital accounting.
Thanks for your registration
We'll be in touch to arrange your valuation very soon.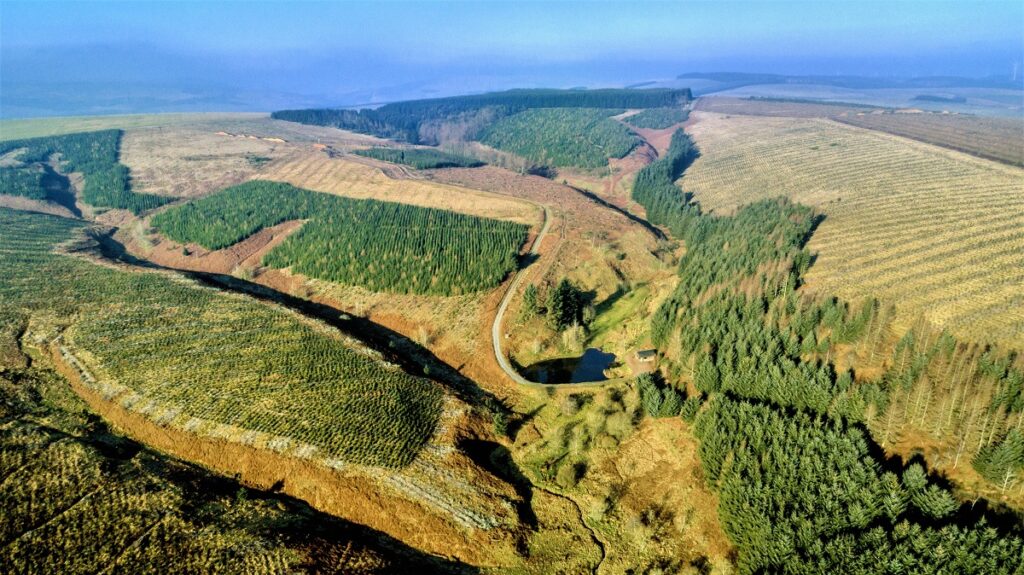 Interim Forest Market Review 2023
Commercial forestry transactions shrink, but values holding.

Read our Interim Forest Market Review 2023 which offers new insight into the changing dynamics of the commercial forestry market.
Click to view