News and Events
Forestry Sector Remains Strong in First Half of 2020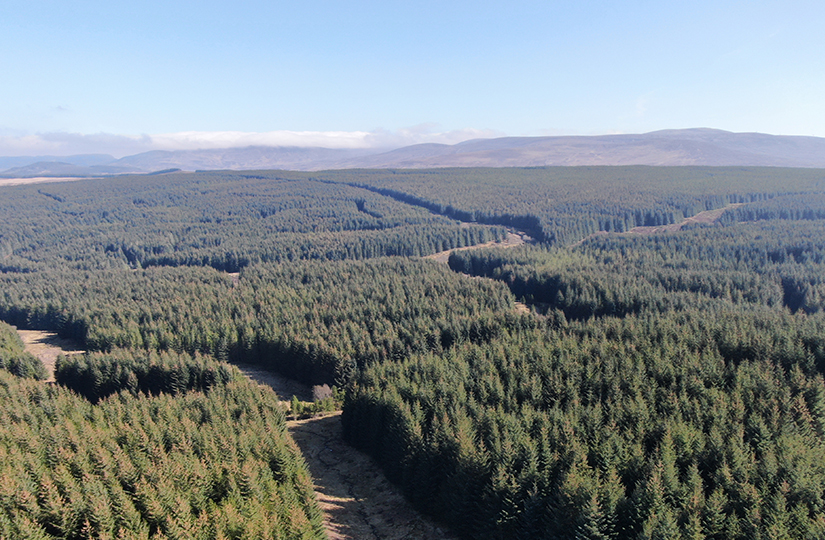 The commercial forestry sector has remained buoyant in the first half of 2020 with demand outstripping supply and pricing continuing at a robust level.
As we launch 13 new properties to the market this month, amounting to 2,400 hectares and with a combined asking price of more than £10.7million, it will be interesting to test the market but we are optimistic about the response.
Brought to the market at a time when there is accelerating interest in carbon trading and an increasing concentration on the benefits of natural capital, the forestry on offer ranges from £85,000 to £5,750,000 and from plantable ground to mature woodland.
Illustratively, we have justlaunched Badvoon Forest, a 728-hectare commercial conifer forest near Ardgay in Sutherland, for offers over £5,750,000. An extremely attractive investment, it offers a substantial volume of maturing timber and benefits from a good internal road network as well as proximity to key timber processing facilities in the north of Scotland.
The commercial conifer market is particularly robust with demand originating from institutional (both UK-based and international), quasi-institutional, private investors, family offices and, to a lesser degree, end-users of timber.
Many asset classes have seen at least a temporary devaluation during the COVID-19 pandemic but there has so far been no evidence of this in the prime forestry sector, which remains competitive. Commercial conifer woodlands are attracting extremely strong interest with demand outstripping supply; prices are expected to continue to rise in the second half of 2020.
Investors are looking for land-based assets with strong environmental credentials while an interest in natural capital and humanity's essential need for nature is a major driving force in the market.
There is significant interest in planting land opportunities, but they are few and far between and highly competitive. Potential sellers of marginal upland sites have a great opportunity to benefit from high prices and frothy demand.
However, interest in amenity woodlands and broadleaves is quieter with significant regional variations.
Scotland has the dominant share of the UK forestry market. Our Forest Market Report last year recorded that 78% of recorded sales were for Scottish forests. However, in England and Wales, demand also remains high and woodland values remain strong, despite the COVID-19 crisis. Smaller amenity woodlands and broadleaves south of the border are also selling but at a slower pace. We believe this is primarily due to logistics during lockdown rather than a fall in interest.
In summary, the forestry market is in a position of relative strength. We are delighted to be bringing so much good quality woodland to the UK market this summer and fully expect competitive interest in these listings.
Coming Soon
Ashton Woods and Land, set amidst the stunning scenery of Glendaruel on the Cowal peninsula in Argyll, was once part of Duanas Castle grounds. Extending to 103.8 hectares, it is for sale for offers over £250,000 and is a rare opportunity to acquire fertile farmland with potential for afforestation as well as established commercial woodlands with timber ready to fell. It also includes a ruined stone steading with planning permission to be converted into a house, available as an individual lot or as part of the whole.
Near Biggar in South Lanarkshire, the 31-hectare Ewehill Wood is an attractive and well-located forestry investment opportunity which also offers development potential for a cabin or hut. It is for sale for offers over £160,000.
Gateside Wood, a 63-hectare commercial conifer woodland with a large volume of high-yielding Sitka spruce near Keith in Moray, is available for offers over £850,000. It also includes two plots with development potential.
Rimsdale Forest is an extensive commercial forest set in the stunning scenery of Sutherland and extending along the shore of Loch Rimsdale. On the market for offers over £985,000, the 1,142-hectare forest includes areas to be replanted as well as offering revenue from maturing timber. Sporting rights include challenging red and roe deer stalking and trout fishing on the loch.
In Ross-shire, a 113-hectare forest is available for offers over £650,000. Ramsay Craighill, near Edderton, offers an opportunity to buy a compact commercial conifer forest with timber ready to harvest in the near future.
Newhall Wood, near Aberfeldy in Perthshire, is an extremely appealing 83-hectare commercial forest with high yielding crops and an attractive loch. Extending in part along the River Tay, it benefits from excellent access and is for sale as a whole for offers over £995,000.
Tombuidhe Wood is a 20-hectare second-rotation conifer woodland lying next to Strachur in Argyll. It benefits from excellent views across Loch Fyne, direct access off the public road, good growing conditions and development potential. Offering an opportunity to buy a diverse commercial woodland investment, it is available for offers over £110,000.
At Stewarton in East Ayrshire, there is an excellent opportunity to buy two young but well established conifer plantations which extend to 43 hectares. West Glenouther and Whitelee are available as a whole for offers over £270,000.
Dalegarth Woodland is a 42-hectare well-managed woodland set against the backdrop of the Cumbrian Hills with stunning views onto the fell. This woodland includes a lovely pond. Price to be confirmed.
In North Yorkshire, Loftus Wood is an attractive broadleaved 24-hectare woodland with upgraded access near Redcar. Marketed at offers over £160,000, it can provide sustainable firewood production possibilities in the medium to long term.
Breaches Wood is a 4-hectare woodland on the edge of Little Missenden in the Chilterns. Established in 1963, the woodland comprises a pleasing mix of Norway spruce, Scots pine and beach. The woodland is available leasehold for offers over £106,000.
Walk Wood is a 3-hectare mixed woodland around three miles from Amersham in Buckinghamshire. Classified as a Plantation on an Ancient Woodland Site with a pleasing mix of broadleaf and conifer species, it is also located in the Chilterns. It benefits from direct access and occupies an elevated position with stunning views over the River Chess Valley. It is available for offers in excess of £85,000.
For further information or to see the full list of woodlands for sale on the open market, please visit
Thanks for your registration
We'll be in touch to arrange your valuation very soon.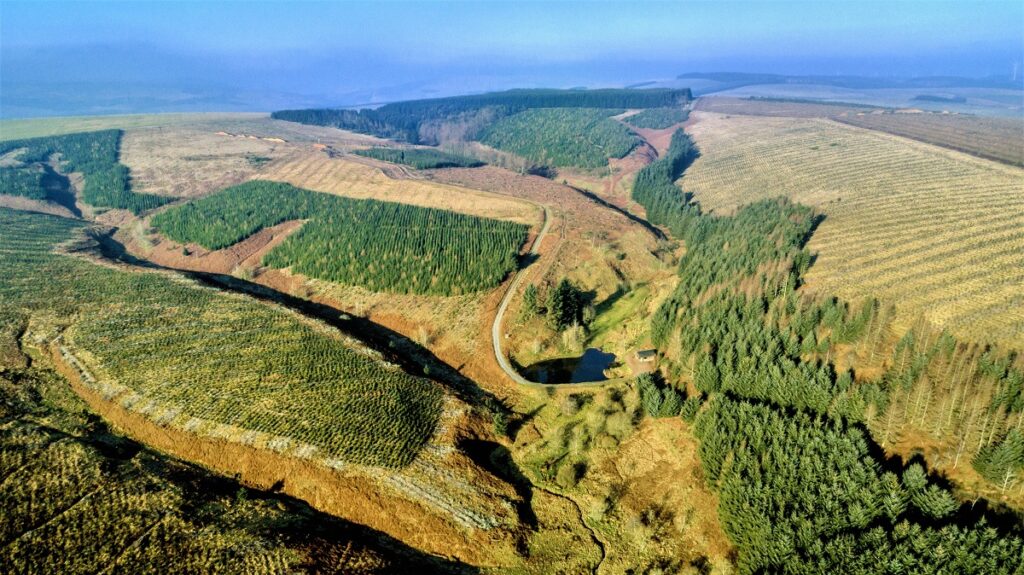 Interim Forest Market Review 2023
Commercial forestry transactions shrink, but values holding.

Read our Interim Forest Market Review 2023 which offers new insight into the changing dynamics of the commercial forestry market.
Click to view