Harry Graham
Associate Director, Sales & Acquisitions
Gartmore Woodlands
Gartmore, Scotland, Stirlingshire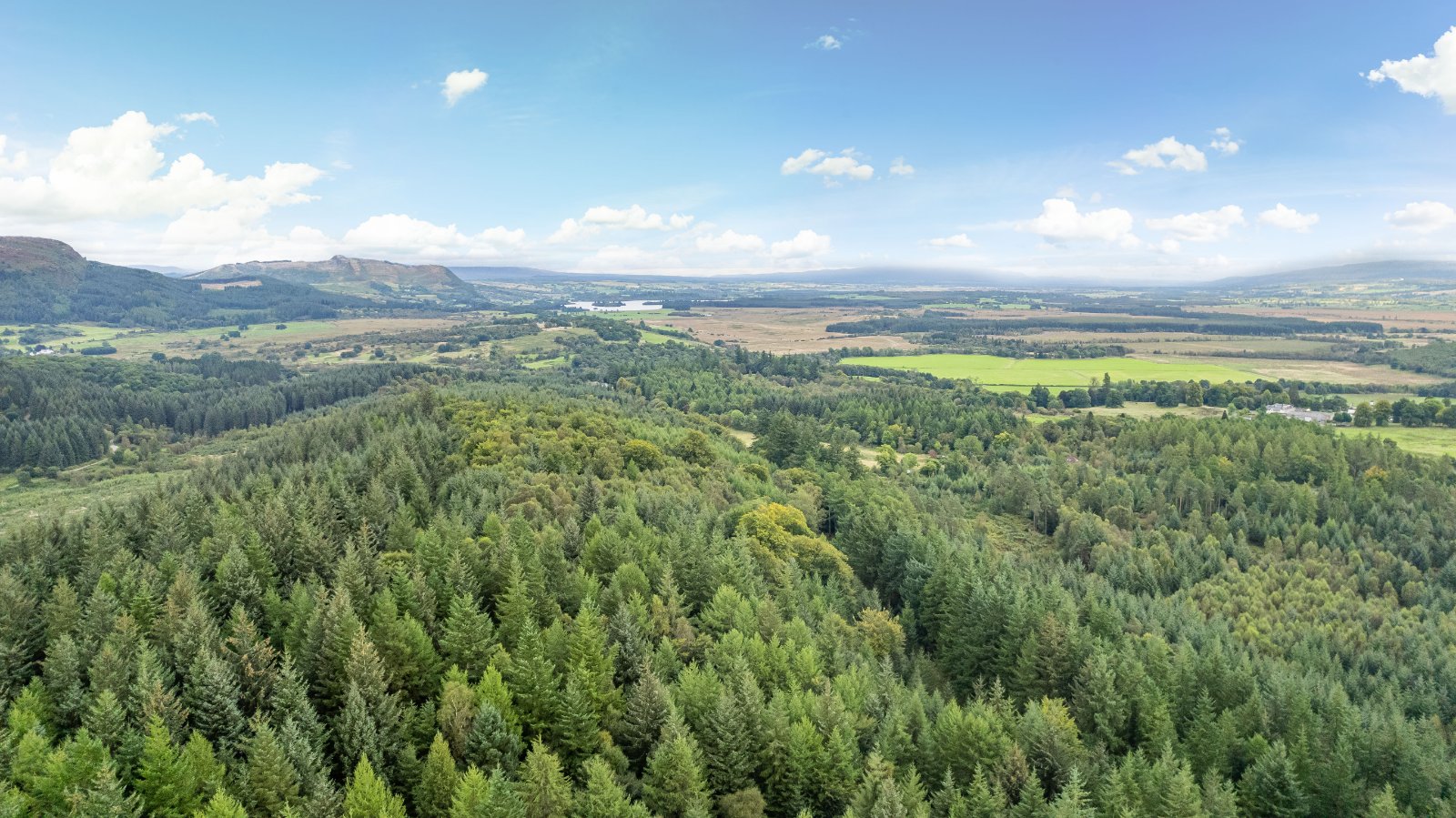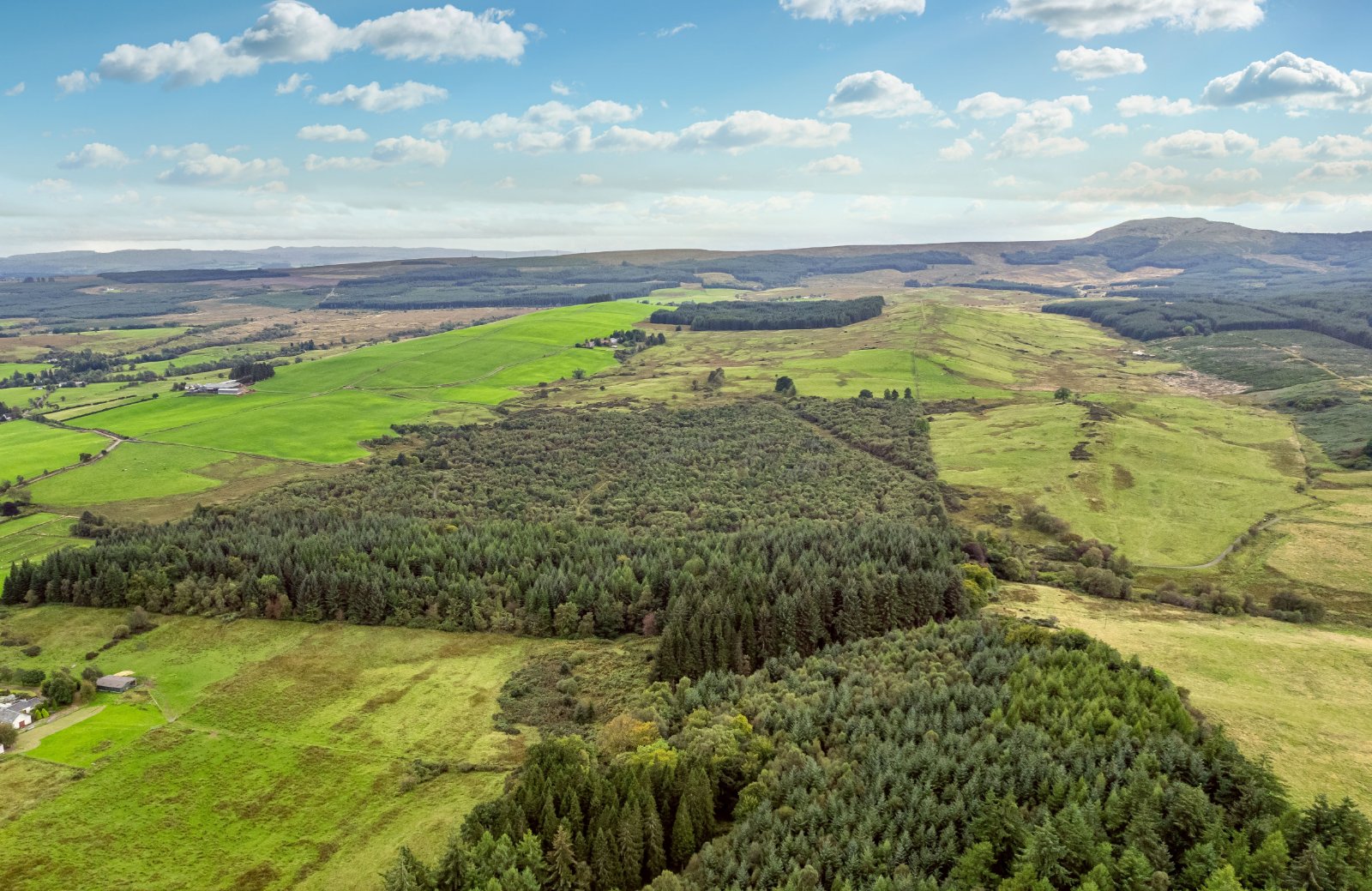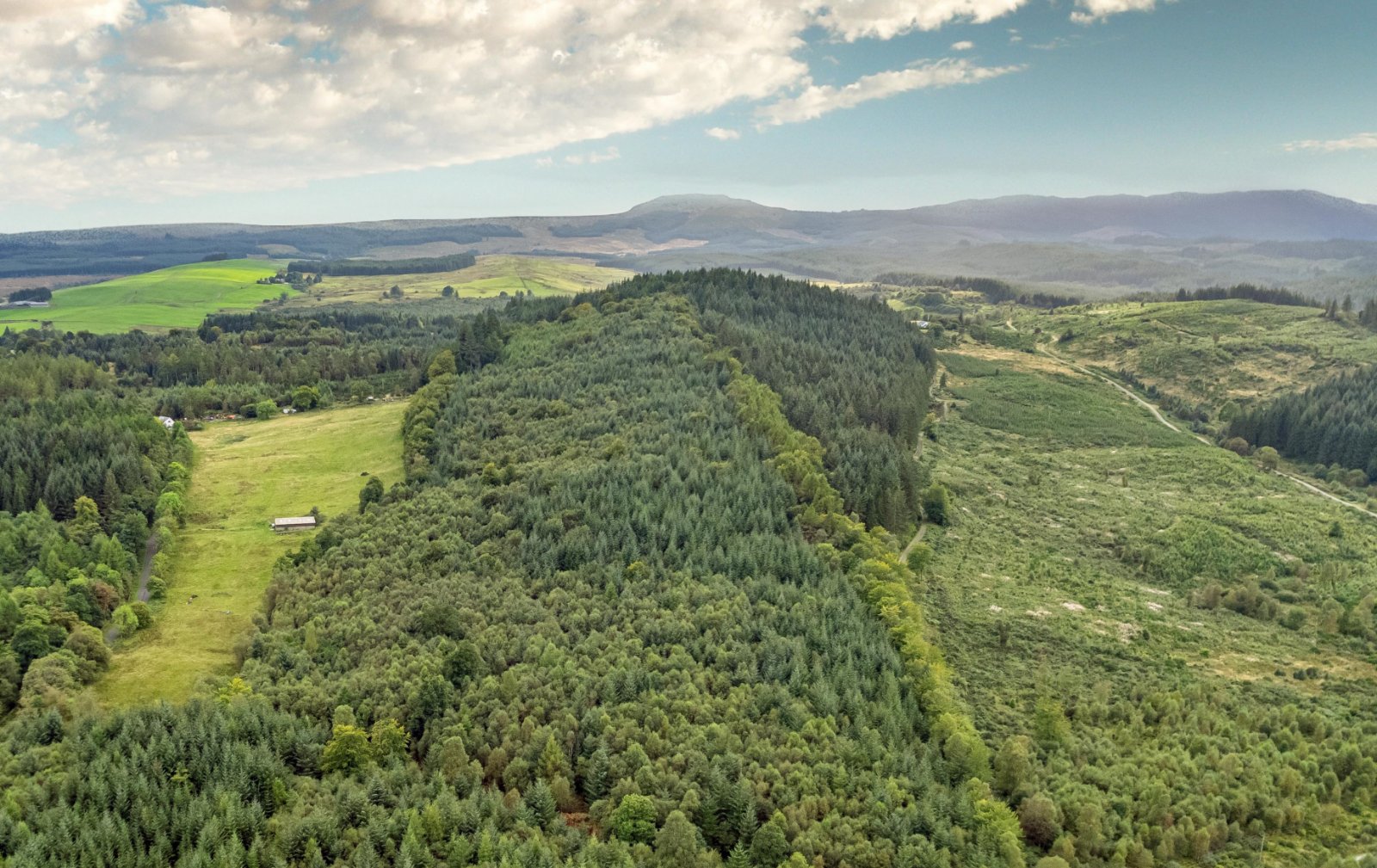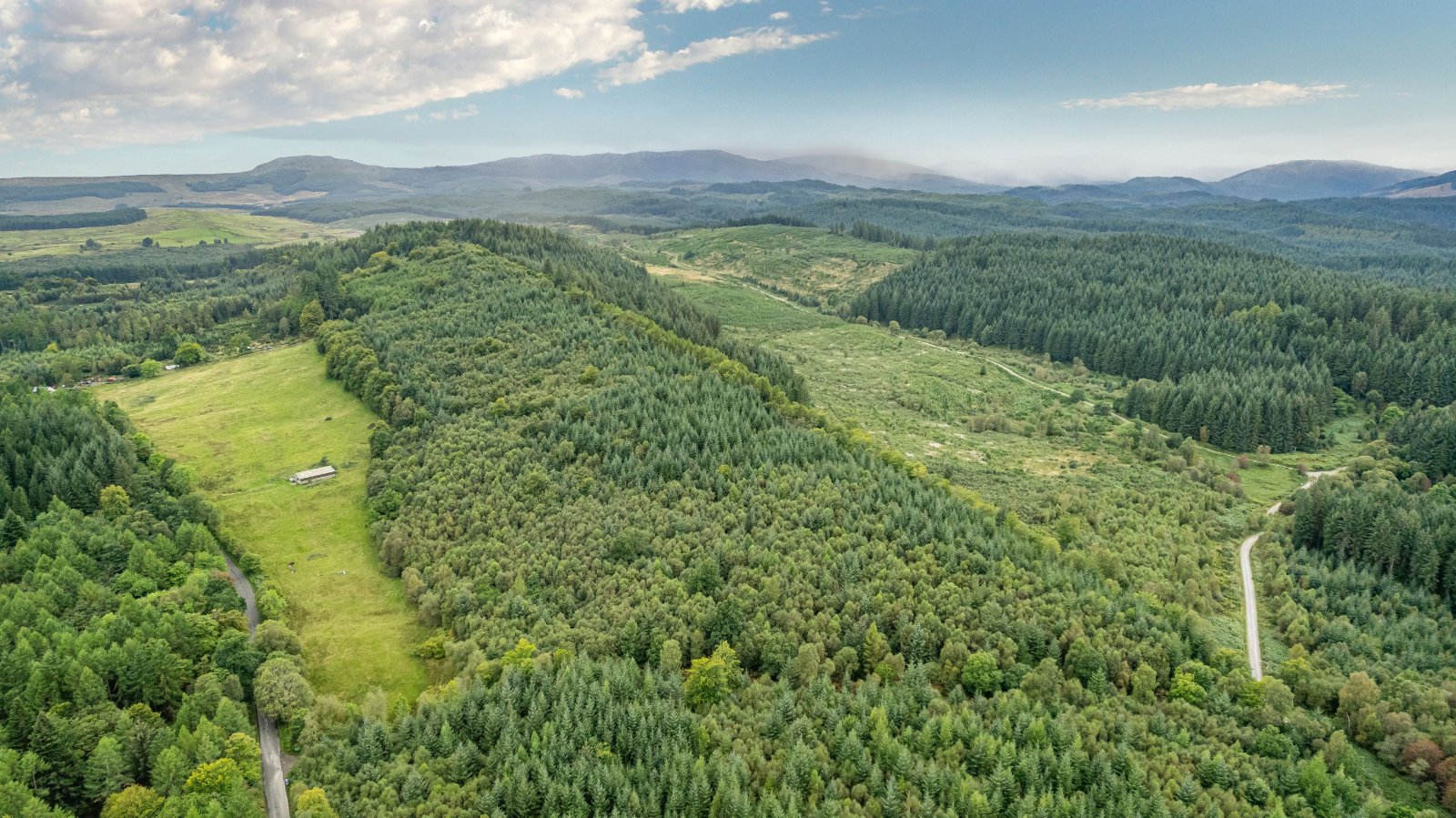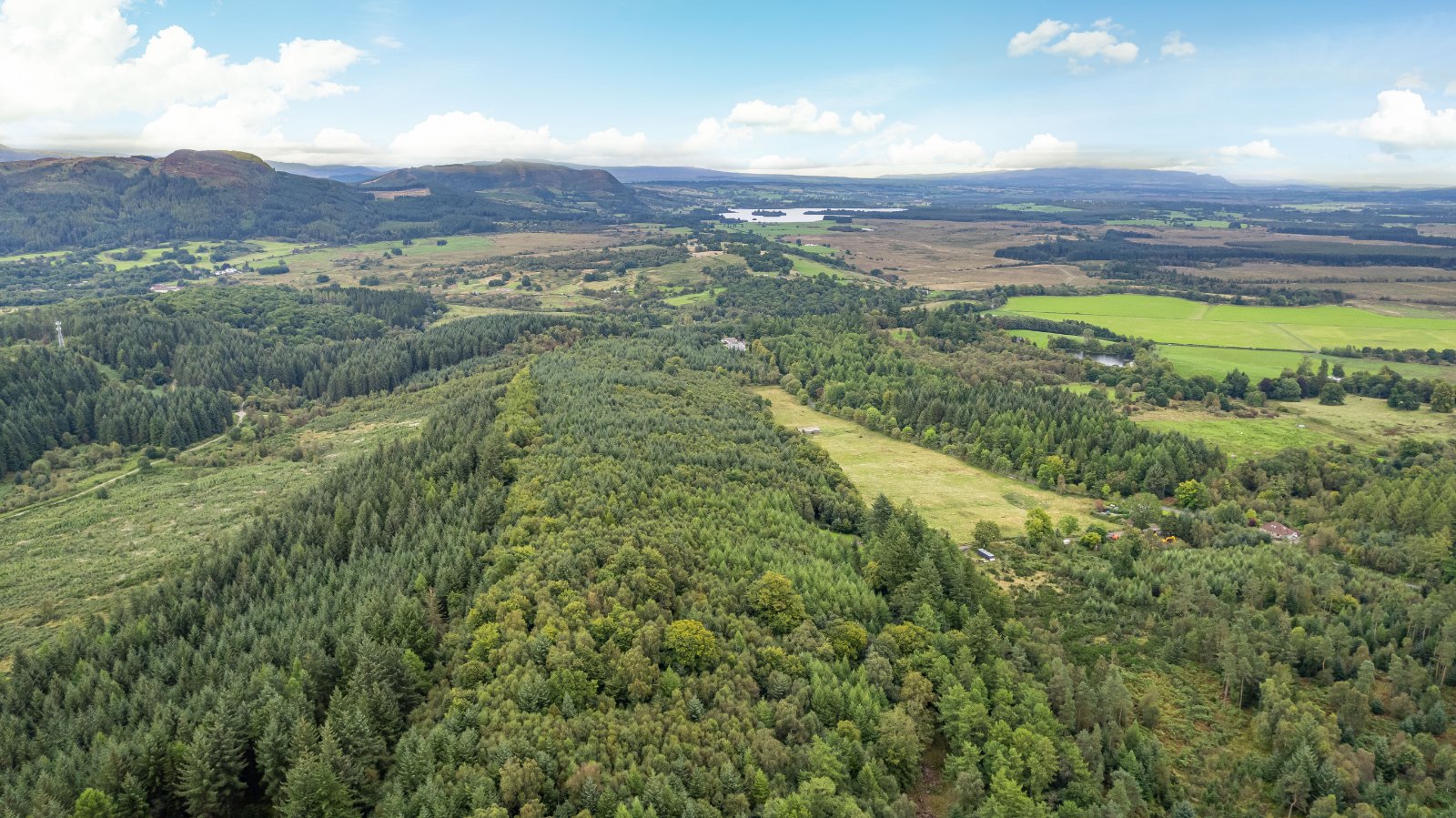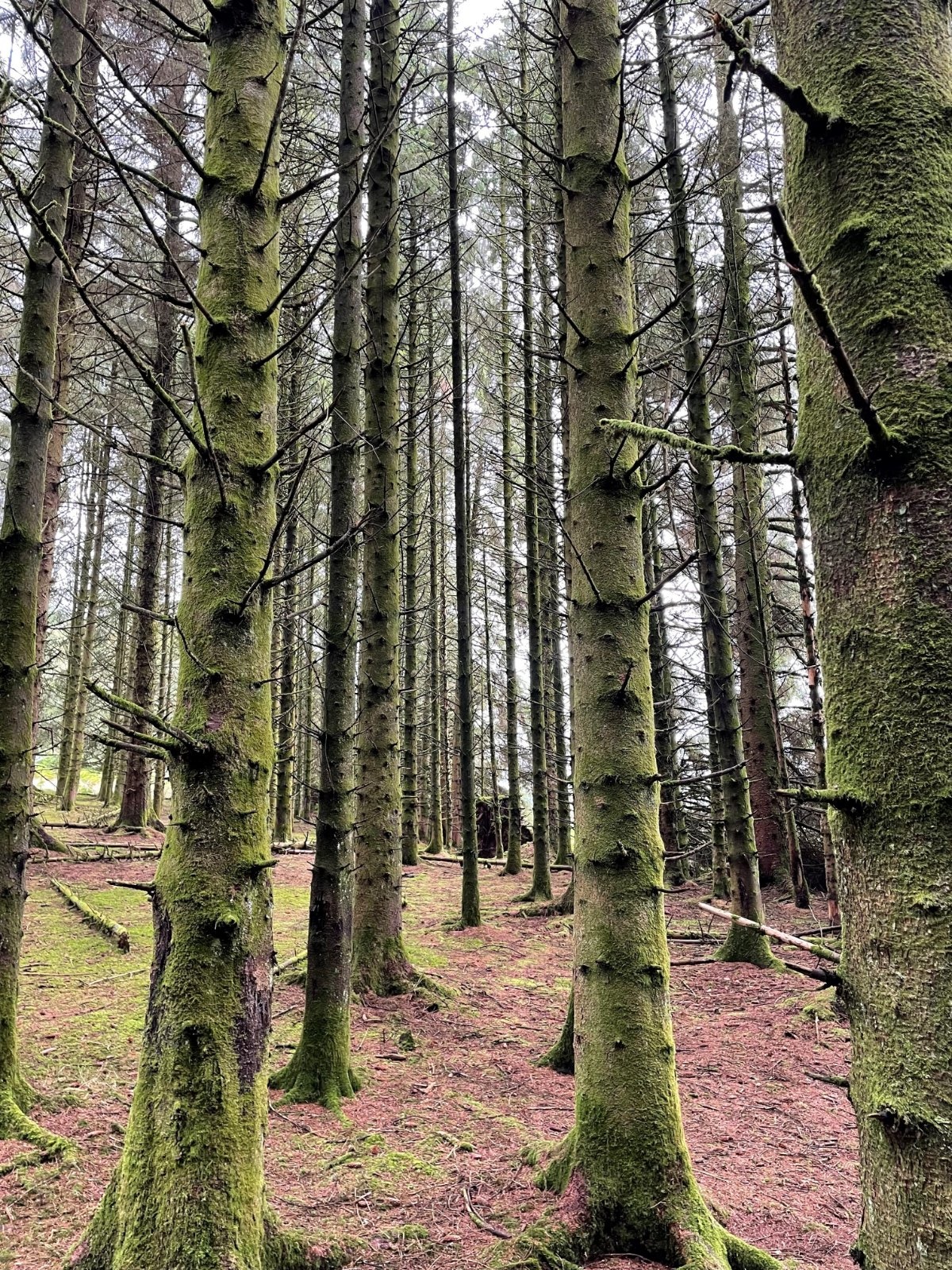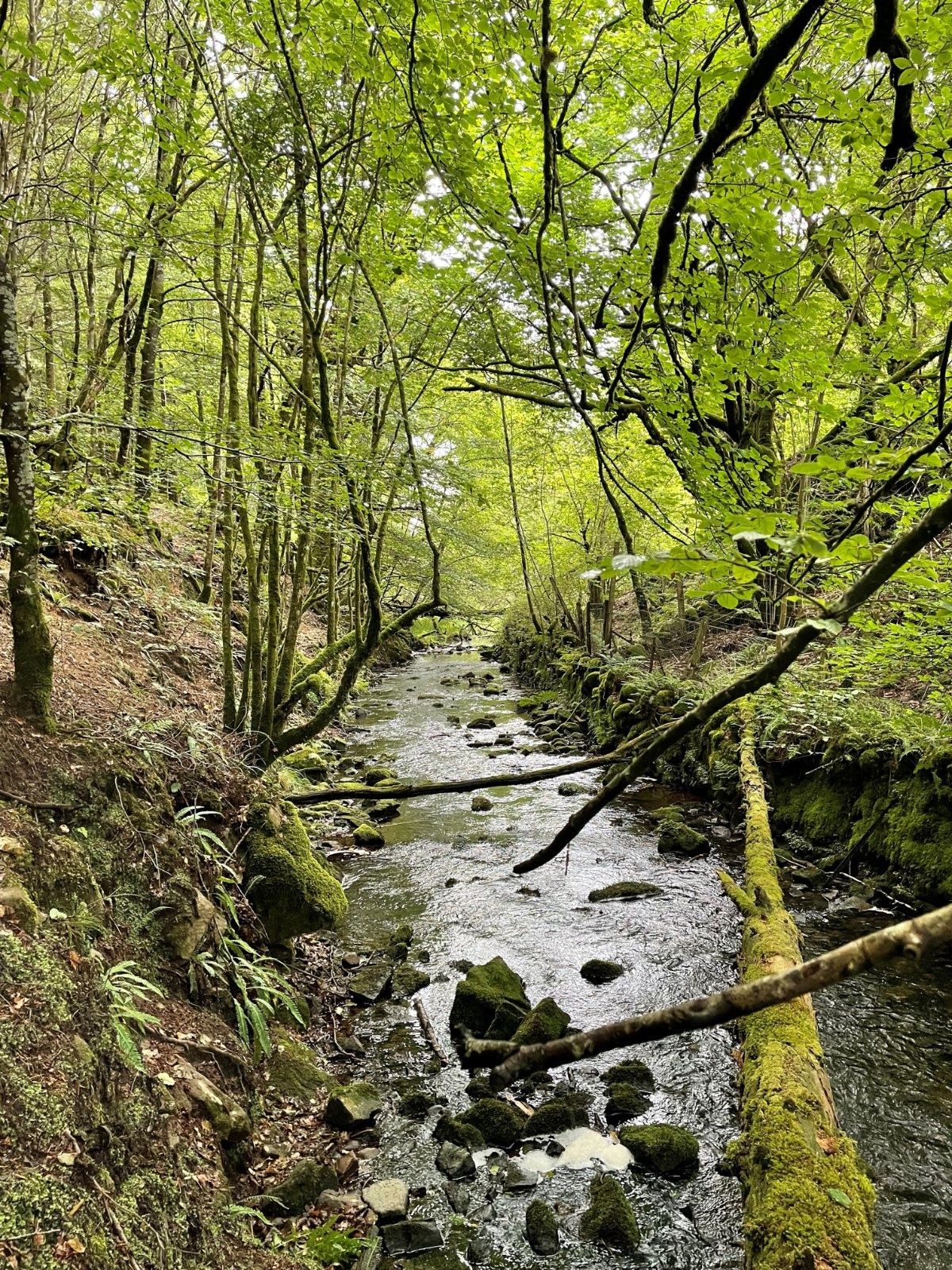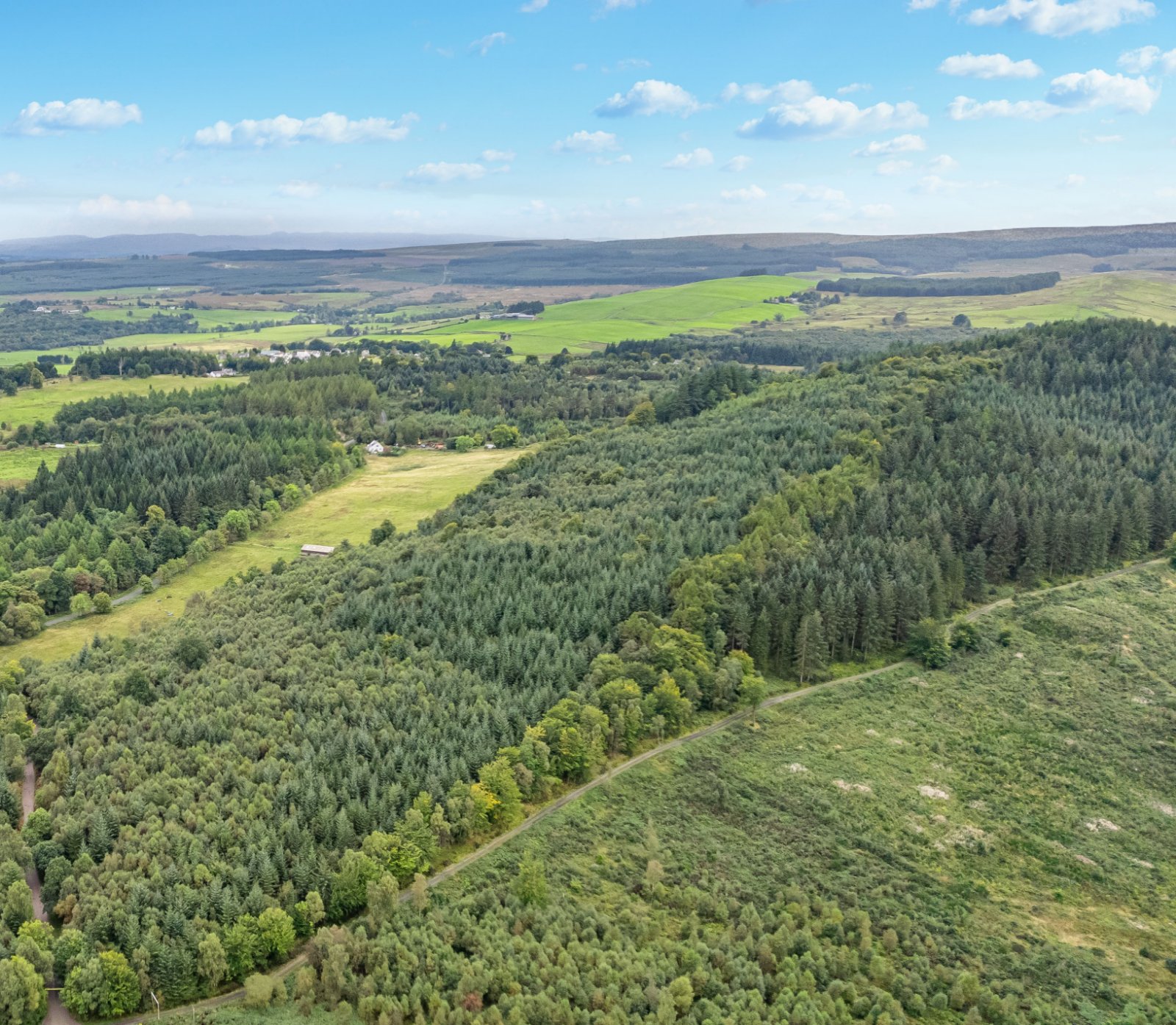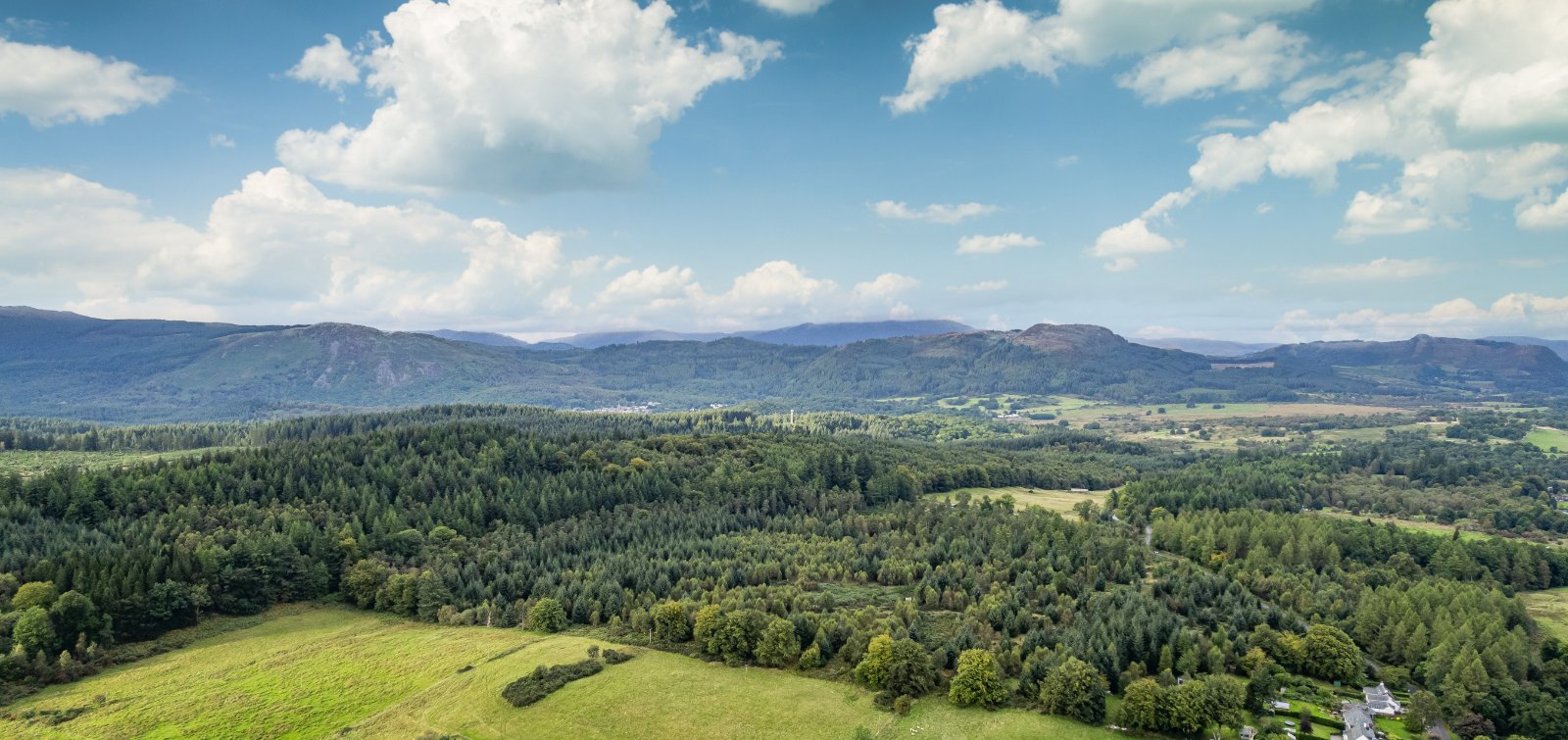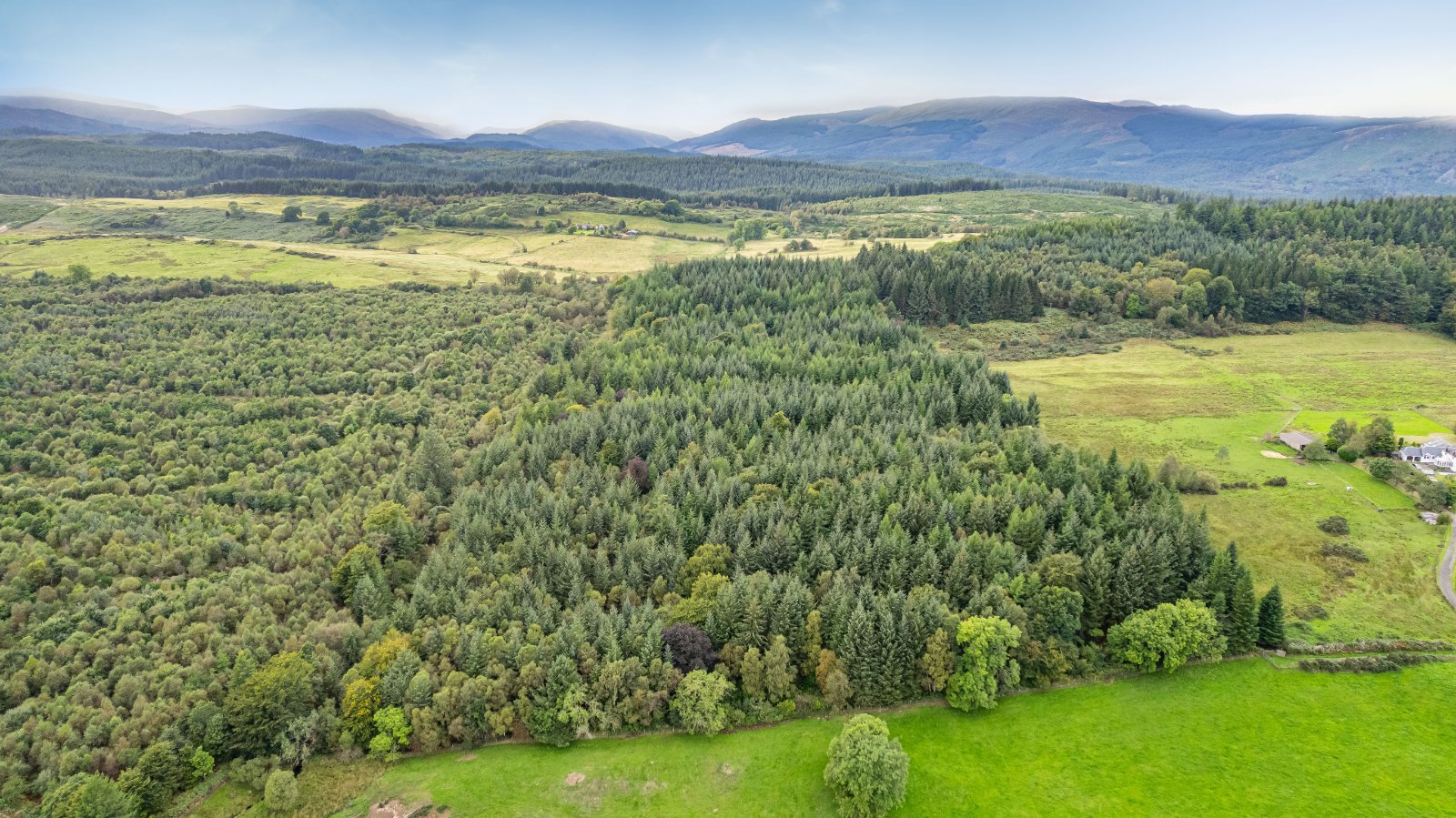 Harry Graham
Associate Director, Sales & Acquisitions
A productive and attractive mixed commercial and broadleaf plantation with the potential for immediate timber income
Drone footage
Description
Gartmore Woodlands, extending to approximately 59.31 Ha (146.55 Acres), form a productive and attractive mixed commercial and broadleaf plantation with the potential for immediate timber income.
The property, which was formally part of the wider Gartmore Estate, lies in an elevated and picturesque setting within the popular Loch Lomond and Trossachs National Park in rural Stirlingshire. Rising from 57m to 136m above sea level the property enjoys world famous scenery with unspoilt views over the surrounding countryside and hill ranges including Ben Lomond to the West and Conic Hill to the south west. The Gartmore Woodlands contain a core of productive commercial timber approaching harvesting age combined with a range of attractive mature and broadleaf species such as birch, oak and ash. Sitka spruce is the principal species and was predominantly planted in the 1970's and 1990's with older planting dating back to the 1960's. The Sitka spruce is showing good growth rates and has the potential to produce a wide and valuable range of quality timber products. There are an assortment of other mixed conifer species scattered throughout the woodlands which will produce a significant volume of timber when they reach maturity. Some areas of the woodlands have been thinned over time to maximise growth rates and crop quality. The low elevation, good soils and excellent access allow for this practice to continue in current and future rotations. Ongoing forest management will be important to ensure the value and structure of the woodlands are maintained.
The property has been well maintained and cared for by the current owner as is apparent from the quality, diversity and excellent growth demonstrated by the crops throughout the woods. This is an exciting opportunity to purchase a diverse woodland with immediate realisable income and long term investment potential. Very rarely do such interesting, well located, balanced properties come to market in a truly beautiful location in the heart of Scotland.
Copy and paste the below link for a 360 degree overview:
https://kuula.co/share/collection/7k84Y?logo=0&info=0&fs=1&vr=1&autorotate=0.06&thumbs=1
Map
Get directions
Gartmore Woodlands
Gartmore, Scotland, Stirlingshire
Harry Graham
Associate Director, Sales & Acquisitions
Thanks for your registration
We'll be in touch to arrange your valuation very soon.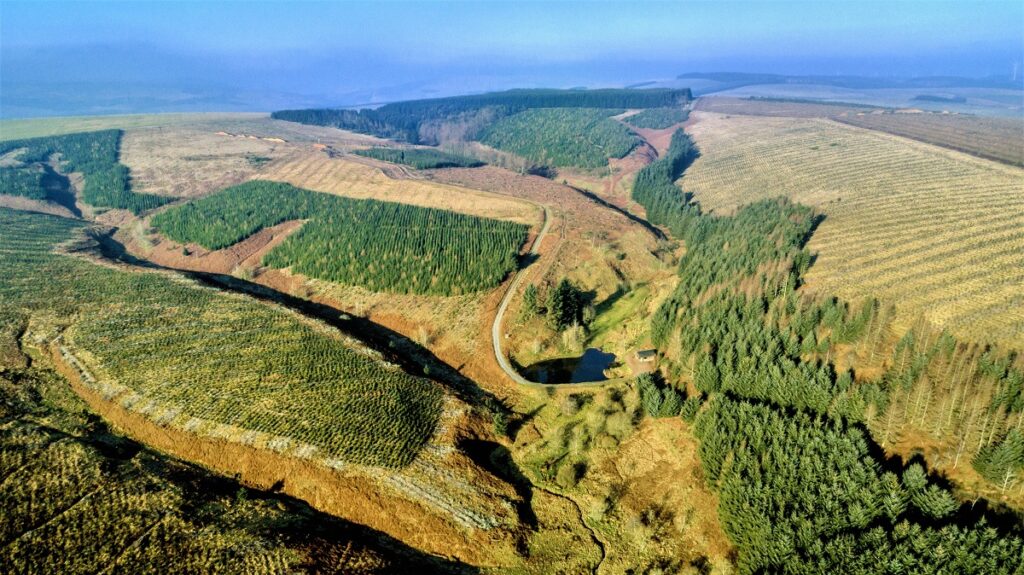 Interim Forest Market Review 2023
Commercial forestry transactions shrink, but values holding.

Read our Interim Forest Market Review 2023 which offers new insight into the changing dynamics of the commercial forestry market.
Click to view